Anna Casa Interiors is celebrating the London Design Festival with its debut installation of the Milky Way, a superb light sculpture by Manooi and Swarovski.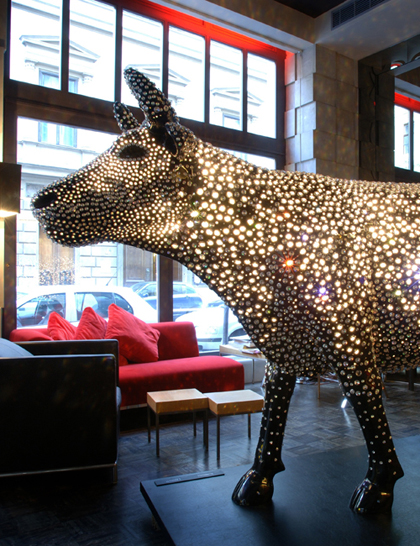 The installation will be available to view at the Anna Casa showroom in Mayfair from 14th to 22nd September during the 2012 design festival.
This dramatic piece, which will be displayed on an innovative garden designed by Moore Harrison, features 13,000 crystals. There is also an opportunity to see the new and 'Anna Casa exclusive' canvas artworks by Alex Turco, as well as Baxter's one-off Chestermoon sofa created by acclaimed artist Draga Obradovic.
The London Design Festival runs from 14th to 23rd September across various locations all over London, celebrating and launching fantastic design talent.
Visit the Anna Casa showroom – 2 Hay Hill, Mayfair, London, W1J 6AS. The opening hours are Monday to Friday 10am – 6pm and Saturday 10.30am – 5.30pm.