The British Institute of Interior Design (BIID) has announced its support for this year's 100% Design, taking place at Earls Court, London, 19-22 September, with Dan Hopwood, the institute's Continuing Professional Development (CPD) Director, delivering a key presentation as part of the event's seminar programme.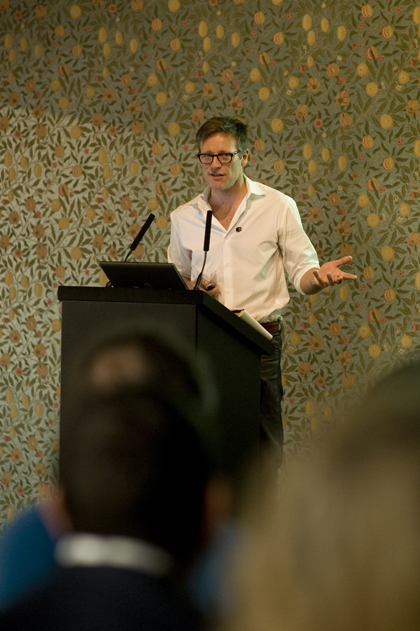 100% Design is an essential exhibition for designers and architects. This year's show is set to feature a broad spectrum of new talent, fresh ideas and innovative design, including an even bigger range of UK and international brands, as well as dedicated group stands from a range of countries.
Dan is set to present one of the highlight talks in the main seminar programme at 10.30am on Saturday the 22nd September. A charismatic speaker, Dan will take his audience on a journey into 'The Future of Interior Design – Dream and Reality'. The talk will explore his company's major projects, drawing on some important trade secrets and sharing how he achieves the finished result. With twenty years of working in high-end domestic design and a confident presence on stage, Hopwood's engaging, often humorous and opinionated sessions always prove popular, and is one not to be missed.
"We are excited to announce the Institute as an event and association partner. 100% Design is a hugely important show for us to be involved in," says Sue Timney, BIID President. "It is a significant event for any discerning designer that wants to keep up-to-date with new trends and talent, and provides a great opportunity to network with other designers, architects and manufacturers. We will be supporting the show through the talks programme and a networking event for IFI and BIID members is also planned. With 100% Interiors focusing on Future Living, the interiors hub will make for exciting viewing, with a new approach to interior design and domestic space."
www.100percentdesign.co.uk
www.biid.org.uk
@BIIDtalk