Hilton Manchester Deansgate has announced that its famous destination bar, Cloud 23, will undergo a complete style overhaul, which will see it transformed into one of the most glamorous venues in the north west of England.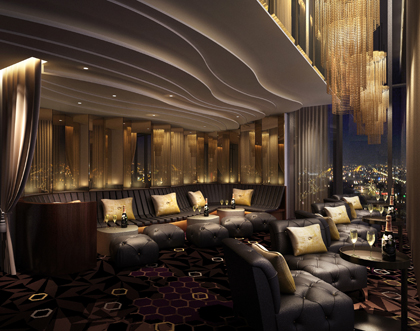 Work on the transformation will start on Tuesday 11 September 2012 with the results due to be revealed in November. Whilst details of how the all new Cloud 23 will look are still a closely guarded secret, Lloyd Chapman, senior designer at Hirsh Bedner Associates, who is responsible for the re-style, has hinted about where the inspiration came from, "The main inspiration came from finding ourselves at the highest point in Manchester and the feeling of almost being able to touch the clouds.
"We then thought about the huge influence that the cotton industry had on Manchester during the industrial revolution and worked on the idea of cotton clouds, which will be used as a key concept feature. Additionally the city's vibrant music scene was a big source of inspiration with the words from the Stone Roses' Elephant Stone including the phrases 'kissing the clouds' and 'burst into heaven' also playing a part."
A significant investment has been made in the project, which when complete, will position Cloud 23 as the most sought after destination bar in the city.
Cloud 23 will be closed during the refurbishment process, however the hotel will remain open.
www.hilton.com/manchester
www.cloud23bar.com