The Surface Design Awards recognise examples of progressive design and the use of innovative surfaces in projects both in the UK and internationally. The Awards mirror the goals of the show by shining a spotlight upon the wealth of creativity and innovation in the industry.
The Awards, organised by Montgomery Exhibitions, were launched this year to mark the 10th anniversary of Surface Design Show, the UK event focused exclusively on interior and exterior surface solutions.
The show's director, Christopher Newton, commented, "We were delighted with the response we received to the Awards. The first Surface Design Awards are truly international and reflect the creativity and innovation in our industry." Judge Scott Lawrie, Director, All Design said "The array of submissions was staggering in its depth of interesting surfaces and applications. "
The finalists were chosen by an impressive judging panel comprising; Scott Lawrie, Director at All Design, Heinz Richardson, Director at Jestico + Whiles, Sam Stacey, Head of Innovation at Skanska and David Steeples of Philip Watts Design. The panel was co-chaired by Vanessa Brady, President of the Society of British Interior Design and Felix Mara, Technical Editor of the Architect's Journal.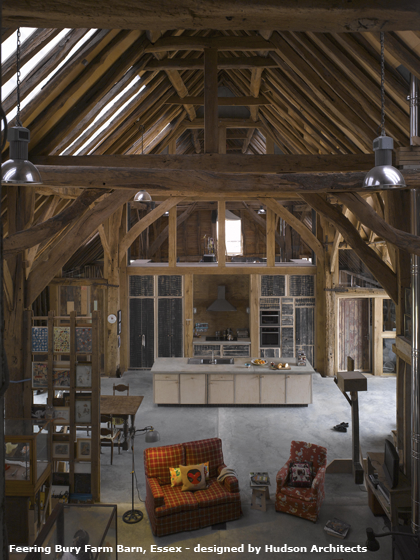 The Judges were looking for innovation and design quality and after spending a day deliberating on the wide range of projects entered for the Awards. Co-chair Vanessa Brady, President, SBID said "The inaugural Surface Design Show Awards have set an impressive benchmark and will, I hope, stimulate ever more creativity, boundary-pushing, WOW-generating surface design."
The winners will be announced on Thursday 7 February 2013, the last day of Surface Design Show at the Business Design Centre, London.
The shortlisted projects are:
Commercial Category sponsored by Burlington Stone – Exterior Surface Finalists:
50 Great Sutton Street, London by Archer Architects
Siemens Renewable Energy Engineering Centre, Manchester by Pringle Brandon Perkins + Will
Interior Surface Finalists:
Clerkenwell Archway, London by Giles Miller Studio
Tusk Bar, Manchester by Sharon Jane Design Studio
Velvet Underground Nightclub, Singapore by Phillips Connor

Housing Category sponsored by Trend GB – Exterior Surface Finalists:
Feering Bury Farm Barn, Essex by Hudson Architects
In-fill House, London by Patel Taylor
Northampton Park Extension by Alison Brook Architects
Tortoise Enclosure, Northern Ireland by Paul McAneary Architects
Interior Surface Finalists:
Mill House by Matthew Chamberlain and Oliver Wood
Reflective of Nature by Hannah Gage
White House Cinema, East Sussex by Louise Lambert

Public Building Category sponsored by James Latham – Exterior Surface Finalists:
Deptford Lounge & Tidemill Academy, London by Pollard Thomas Edwards Architects
Maidstone Museum East Wing by Hugh Broughton Architects
Southend Pier Culture Centre by White Arkitekter & Sprunt
Interior Surface Finalists:
Alan Gilbert Learning Commons – Engraved Oak Walls, University of Manchester by Steve McCabe and Sheppard Robson
Korean Film Archive, London by Jai Hyuk Lee and Jee Yeon Ha
National Maritime Museum, London by Softroom
UCD Student Centre, Dublin by Andrew Howley and Aidan Kavanagh

Retail Category sponsored by Porcelanosa – Exterior Surface Finalists:
Princes Square, Glasgow by Alistair McAuley
Stratford City, London by Simon Cochrane
Interior Surface:
Salvaged Victorian Oak, London by Daniel Heath
Selfridges Designer Gallery Floor, London by Jamie Fobert
Stratford City, London by Simon Cochrane

Temporary Structure Category sponsored by de magazine:
KREOD Pavilion, London by Chun Qing Li
Techno Naturology: The Velcro Chain, Toronto by Elaine Ng Yan Ling
The Giraffe Pavilion by John Harding & Harri Lewis

The winner of the supreme award sponsored by Interface will be selected from the impressive list of finalists and will be announced on the 7th February.