After two and a half years of planning, research and assessment, the SBID accredited Continuing Professional Development (CPD) programme has been launched to an exacting standard for members and qualifying companies who wish to attend or host an event.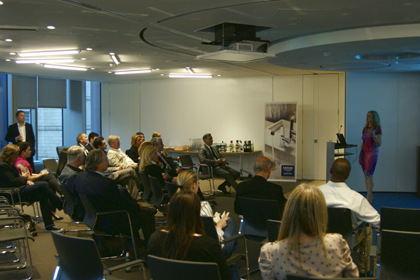 SBID is the national representative organisation of United Kingdom for interior design professionals to the European Council of Interior Architects (ECIA). Since 2009 through SBID Britain been independently qualified and approved to regulate and promote international standards set in Brussels.
To serve this purpose, since the launch of the organisation in 2009 completing a minimum of 24 hours of CPD learning per year is a core requirement of professional status membership. This standard ensures that design professionals are kept up-to-date with technological advances,design techniques and an array of knowledge in an ever changing industry, whilst providing a platform to engage with experts in a forum for the exchange of ideas and best practice.
Accredited SBID CPD providers already include leading brands in all sectors of interior design.
SBID members who are also accredited CPD providers receive the added benefit of having their CPDs marketed free of charge to our extensive, and exclusive database.