The Furniture Makers Company are calling for entries for The Design Guild Mark 2013. The Design Guild Mark rewards excellence in the design of furniture in volume production.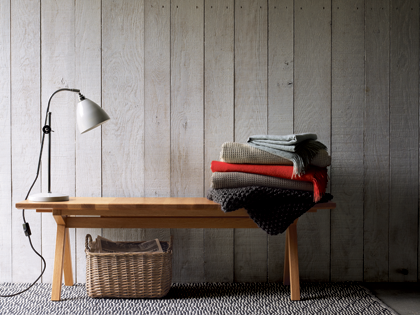 By the award of this Guild Mark for designs which meet the Furniture Makers Company's criteria, the designers will receive due recognition and the industry will be made more aware of the importance of investment in design. ?
As explained by Jonathan Hindle, Founding Chairman of the Design Guild Mark: "The Worshipful Company of Furniture Makers introduced the Design Guild Mark to reward the finest furniture designers working in volume production in Britain and the best of British furniture designers working abroad. The criteria are excellence in four fields – design, the use of materials, manufacture and function. Interestingly it is becoming apparent that by raising awareness of design and British design talent, the industry as a whole seems to be becoming more design led with its customers now able to 'buy more design for their money'.
Judges
Sally Bendelow – Marks & Spencer
Jonathan Hindle – KI
Enrico Caruso – Gensler
Kate Mason – Scott Brownrigg
Tony Chambers – Wallpaper
Michelle Ogundehin – Elle Decoration
Barbara Chandler – The Evening Standard
Olga Polizzi – Rocco Forte Design
Lee Cheong – University of Portsmouth
Pernille Stafford – TP Bennett
Sebastian Conran – Sebastian Conran Associates
Jason Wilary-Attew – John Lewis
Wayne Hemingway – Hemingway Design
Eligibility
A Design Guild Mark can be awarded for a piece or a range by any designer, design practice or design firm which designs furniture primarily in the UK but whose designs are manufactured and sold anywhere in the world, or, by any British designer, design practice or design firm which designs furniture anywhere in the world and whose designs are manufactured anywhere in the world but which are sold in the UK.
Criteria
Excellence in design, materials, manufacture and function.
Is the design outstanding?
Are the materials appropriate?
Are they from sustained sources?
Does the piece show new thinking?
Does it represent value?
Does it solve a problem?
Is it fit for purpose?
Deadline for applications will be 28th February 2013. Application forms can be found at www.furnituremkrs.co.uk