Pantone LLC, the global authority on colour and provider of professional colour standards for the design industries, has revealed PANTONE® 17-5641 Emerald, a lively, radiant, lush green as the colour of the year for 2013.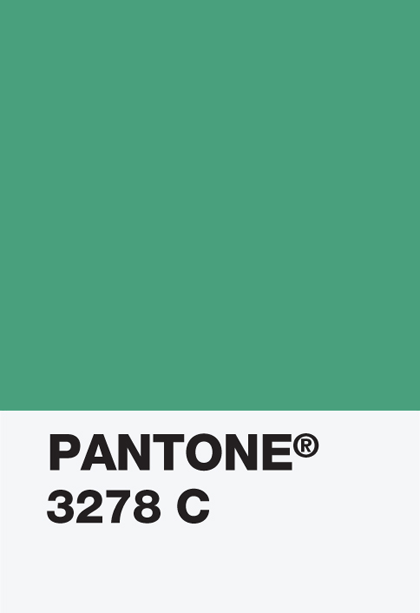 The 2012 colour of the year, PANTONE 17-1463 Tangerine Tango, a spirited reddish orange, provided the energy boost we needed to recharge and move forward. Emerald, a vivid verdant green, enhances our sense of well-being further by inspiring insight, as well as promoting balance and harmony.

Most often associated with brilliant, precious gemstones, the perception of Emerald is sophisticated and luxurious. Since antiquity, this luminous, magnificent hue has been the colour of beauty and new life in many cultures and religions. Also the colour of growth, renewal and prosperity, no other colour conveys regeneration more than green. For centuries, many countries have chosen green to represent healing and unity.
"The most abundant hue in nature, the human eye sees more green than any other colour in the spectrum," commented Leatrice Eiseman, executive director of the Pantone Colour Institute®. "As it has throughout history, multifaceted Emerald continues to sparkle and fascinate. Symbolically, Emerald brings a sense of clarity, renewal and rejuvenation, which is so important in today's complex world. This powerful and universally-appealing tone translates easily to both fashion and home interiors."

Emerald in Fashion
The prevalence of green has been steadily rising for several seasons now, especially in the fashion and couture markets, and even on the Red Carpet. Fashion designers featured in the PANTONE Fashion Colour Report Spring 2013, including Tracy Reese, Nanette Lepore, Barbara Tfank, NAHM and Marimekko, are incorporating Emerald into their spring collections. Balanced, yet sophisticated, Emerald enlivens all colours in the spectrum and will continue to make a statement beyond spring and summer into fall and winter.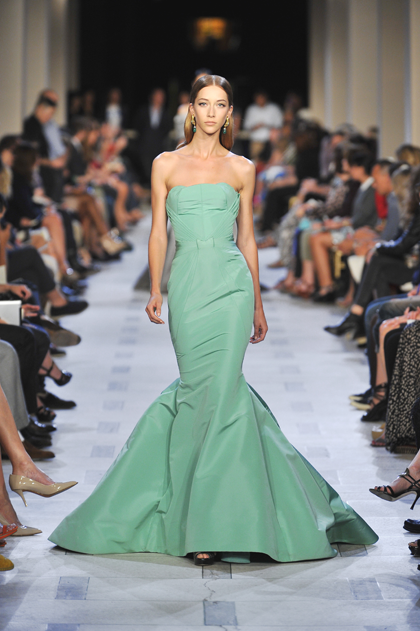 Emerald in Interiors
Enhance a sense of well-being at home by rejuvenating the interior with Emerald paint, accents and accessories. This jewel-like hue will create a luxurious feel in an entryway, powder room, dining room or study, and can bring life to a living room as an accent wall. Enliven a client's home with bedding, pillows, bath towels and accessories in Emerald. Add a splash of colour to the kitchen and dining room areas with Emerald dinnerware, stemware and appliances.
Pantone also proudly announced its new partnership in the world of home decoration with the 260 years old paint brand Tollens®, a leader in the European paint industry. This partnership will give birth to an exclusive paint collection, Tollens inspired by Pantone, available throughout France in 2013. Tollens inspired by Pantone paint collection is the new way to express the Pantone unique colour feeling in home decoration, with the highest paint quality for walls, wood and furniture. The partnership between Tollens and Pantone will take place in two steps: the launch of a 40-colours ready-mix paint collection in the Castorama DIY network in March, followed by the launch of a 100-shades colour collection in Tollens exclusive professional network in June. PANTONE 17-5641 Emerald will be the flagship colour in both collections.
About the PANTONE Colour of the Year
The colour of the year selection is a very thoughtful process. To arrive at the selection, Pantone quite literally combs the world looking for colour influences. This can include the entertainment industry and films that are in production, travelling art collections, hot new artists, popular travel destinations and other socio-economic conditions. Influences may also stem from technology, availability of new textures and effects that impact colour, and even upcoming sports events that capture worldwide attention.

For more than a decade, Pantone's Colour of the Year has influenced product development and purchasing decisions in multiple industries, including fashion, home and industrial design, as well as product packaging and graphic design.