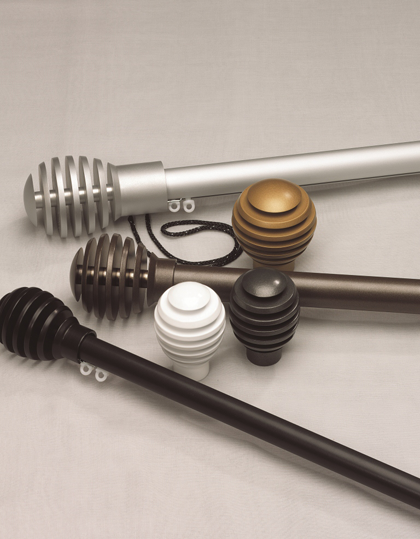 Silent Gliss are introducing some sophisticated and stylish new additions to their popular Metropole range. Groove and Shard, two new finials will add a touch of elegance to any room. But there are other new developments as well as well.
Sam Shervill, Marketing Manager for Silent Gliss Ltd commented, "We have some exciting news for Silent Gliss Metropole in 2013, Silent Gliss are always keen to keep their product range interesting and in line with current trends".
Silent Gliss have introduced the Groove and Shard decorative elements.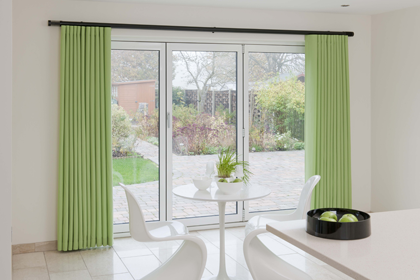 Groove Ball: contemporary with a twist of tradition – the Groove Ball range of finials seem to successfully adapt to both styles. The Groove Cylinder is simple yet stylish. Clean lines combined with design detail. Both Groove Ball and Cylinder are available in a wide range of sizes, colours and operation methods. Groove Cylinders start at £96.00 +VAT – this is for a 23mm system made to measure up to 1.25m wide.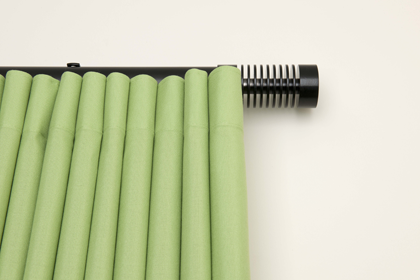 Shard: clean lines of glass form the basis of the Shard range. Choose between a sharp clear design or select a more eye-catching and unique appearance with the etched glass option. The base collar is colour matched to the pole. Shard is offered on the 23mm, 30mm and 36mm pole. Shard Cylinders start at 127.00 +VAT – this is for a 23mm system made to measure up to 1.25m wide.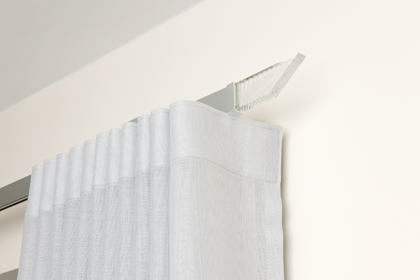 Pole colours been re-thought to reflect current fashion trends. Three new colours: taupe, antique bronze and sand are included in the revamp and the increasingly finishes and has been complemented with a range of finials popular, contemporary styled Metroflat is now available in 7 metallic finishes and to compliment them are a range of stylish finials.
For more information visit www.silentgliss.co.uk