An open brief from the Design Museum in collaboration with MADE.com invites the public to commission a new piece of furniture for display in upcoming exhibition, The Future is Here: A New Industrial Revolution (24 July – 3 November 2013).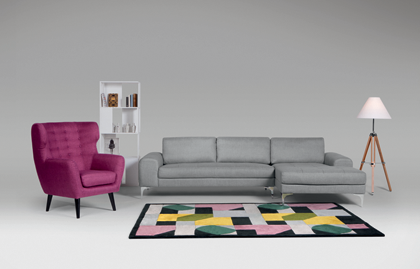 Anyone can submit a design that responds to the brief, and a shortlist will be compiled by the Design Museum and MADE.com and posted online for public vote.

Starting from this week, with designs responding to the brief to be submitted to the curator by 25 March, the entire process is to be documented and displayed in the exhibition.
It is an experiment in 'collaborative design' – testing the effectiveness of democratic design and manufacturing processes. Responses to the brief, voting and comments will be encouraged through social networks, inviting global participation.

Alex Newson, Design Museum Curator, commented 'Giving online communities a role in the design process is still a relatively new approach to manufacturing. There is something very experimental about a process that brings together opinions from a huge number of people from all over the world. Crowd-sourcing has the potential to create the most collaborative products ever made. I am looking forward to seeing how the final design develops.'

Chloe Macintosh, Co-Founder and Creative Director, MADE.com, also said, 'Since we launched three years ago MADE.com has been passionate about peer-production as our customers have helped us to develop products to create what they want to buy. This competition takes it to a new level; not only giving designers the opportunity for their designs to be put into production and receive royalties, but also to see their product on display in such a prestigious environment.'
KEY DATES
25 March – deadline for responses to design brief
8 April – public votes on shortlisted designs
26th April – vote closes
24 July – exhibition opens