The third edition of the SBID International Design Awards has officially opened. SBID has firmly established this annual occasion as one of the most prestigious recognition of excellence in the interior design industry.
With a new website, new judges and new categories, this year's Awards are expected to surpass previous editions. As ever, the awards serve to recognise, reward and celebrate design excellence not only from super luxury projects but also innovative design and new talent on limited budgets.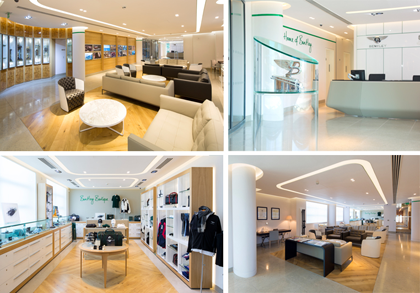 The fourteen categories are split between Residential and Contract sectors, and range Entertainment Space, Transport, Product and Public Space to Visualisation (3D renderings), Interior Design Project under £50,000 and KBB (Kitchen, Bedroom & Bathroom).
The deadline for submitting entries is 18 August 2013.
Winning an SBID International Design Award is a distinguished achievement as each category undergoes an exclusive two-tier judging process by panels of leading industry experts for both technical content and aesthetic creativity. The Residential and Contract Awards will be judged by international industry leaders, among them is Theo Williams, Head of design at John Lewis; Matthew Carlisle, Creative Director at Candy & Candy; Azhar Azhar, Director of Conran + Partners and David Lewis, Managing Director of Sunseeker London.
Once all the entries are in, they will be showcased at the World Design Event in Amsterdam on Thursday 5 – 7 September. Shortlisted entries will then be announced at the IIDEX Dinner in Toronto on Thursday 26 September. Next, sponsors and VIPS will be invited to a Tea Event at the House of Lords on Thursday 28 November and finally, the winners will be announced at the SBID Awards Ceremony at The Dorchester hotel in London on Friday 29 November.
Entry is free of charge for SBID members, a fee applies for non-members. Previous editions' finalists and winners are available to view at www.internationaldesignexcellenceawards.com
Images:
Image 1: Bentley Head office by FutureBrand – Overall Winner (Contract Sector) SBID International Design Awards 2012

Image 2: Notting Hill Residence by Linley – Joint Overall Winner (Residential Sector) of the SBID International Design Awards 2012

Image 3: Qatar Private Villa by Katharine Pooley – Joint Overall Winner (Residential Sector) of the SBID International Design Awards 2012