KIís UniteSE SpaceStation, designed by Terry Hunt, is a game changer and has now secured a prestigious Design Guild Mark award.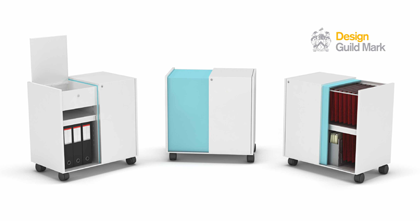 The Design Guild Mark, now in its sixth year, has become recognised as a major mark for excellence in British Design. The Design Guild Mark, rewards excellence in the design of furniture in volume production. By the award of this Guild Mark for designs which meet The Furniture Makers Companyís criteria, the designers will receive due recognition and the industry will be made more aware of the importance of investment in design.
The UniteSE SpaceStationís revolutionary new design provides a multitude of secure flexible mobile storage options matching evolving changes of the modern day workplace. The simple clean aesthetic and cost effectiveness of UniteSE SpaceStation brings a completely new option into the workplace design mix.
KI is a global provider of workplace & educational furniture that designs and manufactures locally and offers good value, flexibility and design excellence.