The British Institute of Interior Design has unveiled an exciting CPD session as part of its Private Tour series which will provide an exclusive insight into the collection of precious art works belonging to the UK Government.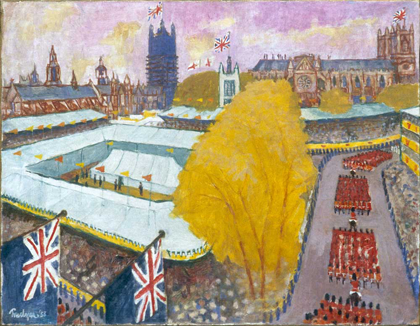 For over 100 years, the UK Government Art Collection (GAC) has collected works of art to promote British art and artists. Works from the Collection are placed in British Government buildings in the UK and in nearly every capital city around the world, and are seen by hundreds of thousands of visitors each year.
The BIID's 'UK Government Art Collection' CPD on Wednesday 10th July 2013 will grant members privileged access to a range of extraordinary properties to see a selection of works from the Collection. Members will also have the opportunity to hear about the history and role of the GAC and receive a unique behind-the-scenes look at works as they are prepared for display.
The tour will take place from 6:30pm to 8:00pm and is open to members only, gaining them 2 CPD points on completion.
The cost for BIID members is £15 and £10 for BIID Student Members.