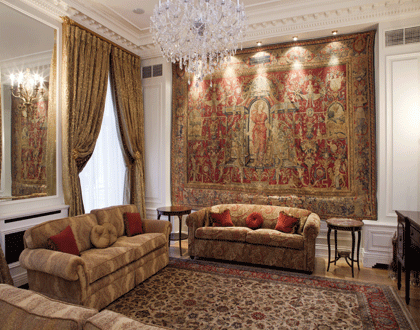 Itís not without reason that interior designers are today choosing Deanswood Interiors to supply their soft furnishings.
At Deanswood it is all about designersí client satisfaction.
Deanswood are invariably last on site adding the finishing touches just before the client gets the full impact of the overall design and fully appreciates the designers input as their personal statement of taste in design. The importance of quality of work, interpretation of design, on time delivery and close attention to detail cannot be overstated. At Deanswood they excel in all these important points and there is much, much more from the company.