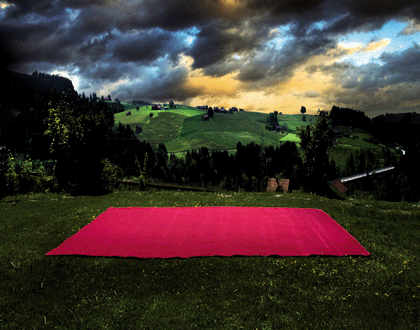 Textiles made by Tisca Tiara are found in all parts of the world, in private residences, in hotels and public buildings, even above the clouds. They all have their origin in the picturesque landscape of Appenzell, Switzerland.
Itís here, in the midst of rolling hills, meadows and fields where the textile passion thrives. And itís with this passion that Tisca Tiara dresses and enhances living spaces. At the May design Series, Tisca Tiara presented two new collections in their premiere at the show: Floor Culture and Natural Spaces.
The collections comprise woven, tufted and stitched carpets and reveal a unique wealth of ideas. At a time when there is a trend and a market for making inexpensive products, Tisca is intent on offering nothing but the highest quality craftsmanship.