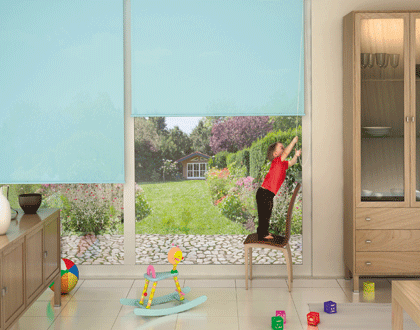 Silent Gliss has launched a child safety device that is integral to the blind or curtain track.
This potentially life-saving device is supplied already on the system when you receive it and requires no additional installation. Unlike other child safety devices on the market, this Silent Gliss product does not need to be fixed to a solid surface so there no need to drill into walls or window frames.
Innovative internal mechanisms dictate that should a weight of 6kg or more be applied to the chain or cord, the Silent Gliss Child Safety Device activates causing the main section of the operating chain or cord to break away from the blind or curtain track.
This maximum weight of 6kg is recognised as a cautious estimate of the weight of a six-month-old baby that is able to crawl and pull itself up.