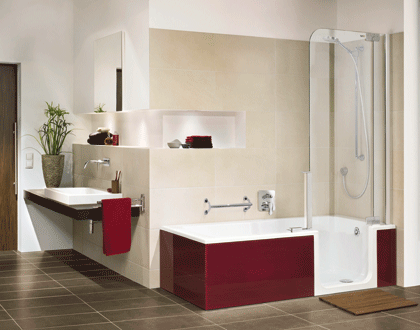 Britainís bathrooms are small. The Twinline 2 from Artweger is a fully-fledged bath combined with a complete shower giving your clients a complete bathroom experience in a limited space.
The tub panel is open on one side almost to the floor. This makes it possible to enter it like a shower. At this point, a full glass shower door, which swings inwards to save space, closes the tub.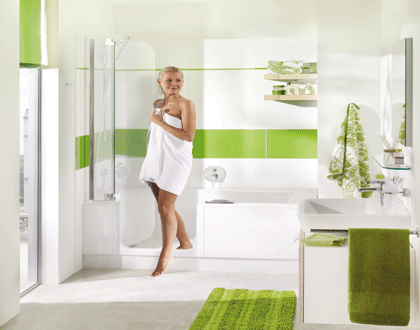 When taking a bath, a mechanical closure system guarantees that the shower door is watertight whilst filling it up and bathing and cannot be opened. Fitting is made easy with an excellent service, including removal of the old bath unit, Just a few finishing touches such as the silicon grouting, final clean, new bathmat or new fittings and the job is finished.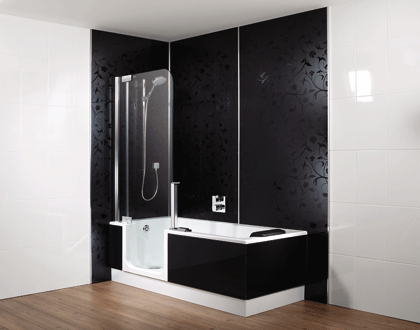 Artweger has created the ideal solution for the small bathroom with the Twinline 2, Multi-award winner of design and consumer awards.