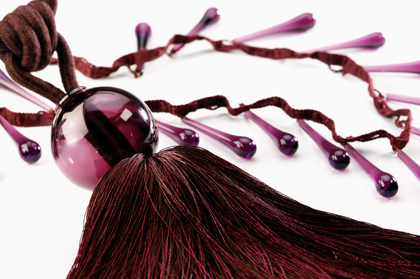 Wendy Cushing is a leading international designer and manufacturer of exclusive furnishing trimmings.
Based in London Wendy specialises in unique trimming designs of the highest quality for interior decoration producing both contemporary and traditional tassels and trimmings.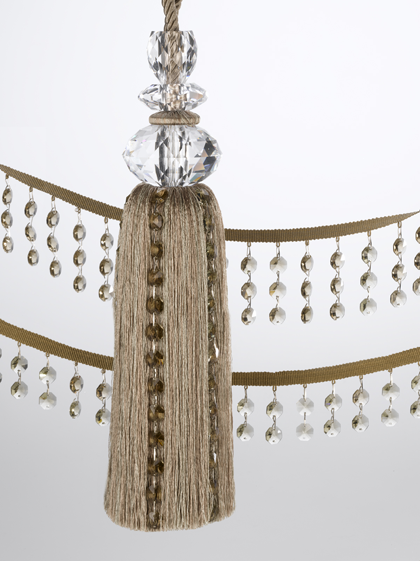 Her skill as a hand weaver and experience in producing 17th and 18th century English and French reproductions has always been of the highest importance in her work after working for 28 years in the industry.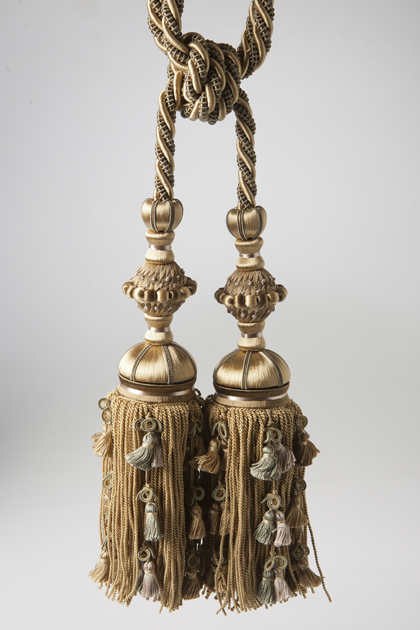 She has been involved in many historical restoration projects over the years. Her early experience working with one of the oldest established trim companies enabled her to learn all the essential skills in producing this specialised work. She has always valued the importance of recreating history by making historical trimmings using the same skills and equipment used in that period. This type of work involves research and detailed sampling before designs are finally constructed. All items are hand-made and require time and perseverance.
Consultation and site visits are essential for this type of work.
The many projects she has been involved with include the following:
Queens House, Greenwich
Buckingham Palace, Queens's bedroom
Hampton Court Kings Apartments
Windsor Castle. Grand Reception
Frogmore House, Windsor, Green Pavillion.
Kensington Palace, Dress Collection and Kings Apartments
St James Palace Throne Room
Palais Het Loo, Holland
Metropolitan Museum of Art, New York, 17th Century English Bed
Holyrood Palace, Edinburgh
Blickling Hall, Suffolk.
Penryn Castle , Wales
Cad Zan Sarasota Florida, Ringling Museum
Vanderbilt Mansion, North Carolina. USA
All work is produced using the same techniques used in the period of hand- weaving, tassels making and rope making using the finest silks, linens and natural materials dyed to match the exact colours of the furnishings.
The most recent work involves one off designs in glass,crystal , pearls other materials used to create a more contemporary approach to design selling to all of the key specifiers in the hotel design trade.
Some of the many collections that Wendy Cushing Passementerie provides are:
Avante Garde Collection: {http://trimminginteriors.com/Avante_Garde_Crystal.html} Beaded Collection: {http://trimminginteriors.com/Beaded.html} Crystal Collection {http://trimminginteriors.com/Crystal.html} Maroc collection: {http://trimminginteriors.com/Moroc_design.html} Maroosh Collection: {http://trimminginteriors.com/Maroosh.html} Murano Collection: {http://trimminginteriors.com/Murano.html}

For more information visit www.wendycushing.com or www.trimminginteriors.com