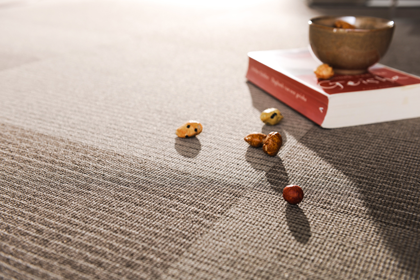 This summer Heuga adds a new stylish collection to its range called smart sense. This exciting collection creates a harmonious and modern look in any room. The colour palette ranges from natural tones to the latest in colour trends. Heuga is also launching an underlay to the market called Interlay. This resilient underlay has been specially designed for use with Heuga carpet tiles. It provides more underfoot comfort and helps improving acoustics and reducing impact noise.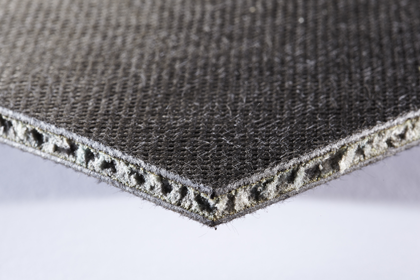 smart sense
The range consists of six natural colours and four on trend colours based on the Japanese culture. The dark brown colour is very reminiscent of the deep flavour of Sancho Pepper, while the light brown colour Bamboo is a clear match for the plant of the same name. The deep red colour Red Sun refers to the Japanese sunset and Wasabi is a fresh green colour named after the famous Japanese spice. They are great options for people who want to add a touch of warmth and colour to the interior.
?Sustainable?
smart sense is an extremely sustainable product. Not only because it's produced in an environmentally responsible way, it is also; produced from 60% recycled content, a microtuft product which means that less yarn is used compared to traditional production methods and is installed in any direction, saving cutting waste by almost 50% when compared with broadloom carpet. ???
Microtuft?
smart sense has been created using the special microtuft process, a process using less yarn without sacrificing performance. It proves that a well-constructed dense surface can be just as durable and hardwearing as traditionally tufted carpets. Also, microtuft products offer great customer benefits, with an easy-to-clean surface and improved acoustics compared to hard-floor surfaces. In short, smart sense is combining the comfort of a soft floor with the benefits of a hard floor.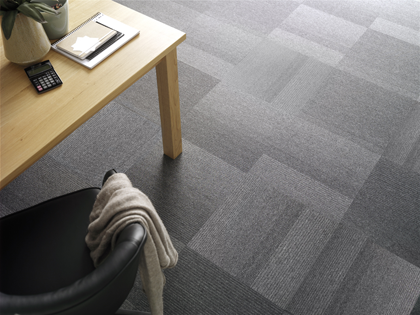 Minimum cutting waste
smart sense is a tufted structured loop pile and is extremely suitable for use in hallways, living areas or home offices. Classified at class 33 for heavy use, smart sense is suitable for residential areas and areas where there is an intensive use of castor chairs. Each colour has six different patterns to allow endless design possibilities. It has a random design and can therefore be laid in any direction. This speeds up and simplifies the installation process while reducing cutting waste to a minimum. smart sense retails at £38 per m2 and is available in 50cm x 50cm tiles.
?Interlay?
In addition to the new stylish smart sense range, Heuga also introduces an entirely new product: Interlay. This resilient underfloor in 50cm x 50cm tiles is designed specifically as an underlay for Heuga carpet tiles. When using Interlay with Heuga carpet tiles, you can create floors that feel good underfoot and improve acoustics in the home. When used in combination with a Heuga loop or cut pile product, Interlay will add an additional impact sound reduction of 4 dB.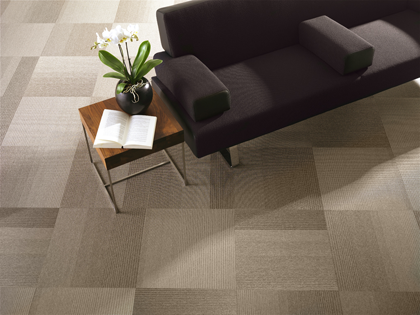 For more information visit www.heuga.com.
Alternatively take a look online at:
Facebook: https://www.facebook.com/Heugahomeflooring
Twitter: https://twitter.com/Heuga_NL
YouTube: http://www.youtube.com/user/HeugaHomeFlooring/videos
Pinterest: http://pinterest.com/heuga/