Tony Hall, Director-General of the BBC, has agreed to be the guest judge for the SBID International Design Award 2013.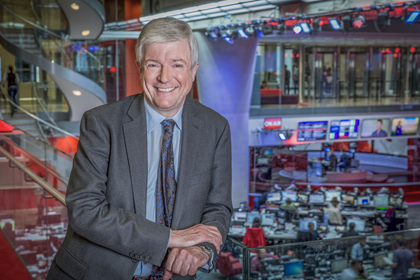 Now in its third year, the SBID Awards are firmly established as a leading celebration of excellence in the interior design industry, both in the UK and abroad.
Vanessa Brady, President of the SBID, said: "I am delighted that Tony has agreed to be guest judge at this year's SBID Awards. He is someone who cares passionately about the creative arts and about promoting excellence throughout the creative industries."
Tony Hall joined the BBC as a trainee in 1973. While at the Corporation he launched Radio 5 Live, BBC News 24, BBC News Online and BBC Parliament.
He was Chief Executive of the Royal Opera House in Covent Garden from 2001 to April 2013. He is passionate about education and skills within the cultural industries and was the founder Chair of Creative & Cultural Skills and Chairman of the Musical and Dance Scheme. He returned to the BBC as Director-General in April this year.
The SBID Awards are judged by a selected team of international industry leaders. Every year they are joined by a guest judge. In 2012, it was the internationally renowned designer, Professor Jimmy Choo OBE. In 2011, the first year of the awards, it was the late Robin Gibb CBE, of The Bee Gees. Robin was also the SBID Ambassador for Intellectual Property.
The winners in the 14 SBID Awards categories will be announced at the SBID International Design Awards Ceremony at the Dorchester Hotel in London on Friday 29th November.
www.internationaldesignexcellenceawards.com