Wooden flooring remains both a stylish and practical solution for modern interiors, but requires a protective finish. Osmo UK, the eco-friendly wood experts, provide a sustainable finish specifically formulated to combine perfect protection and creative design.
Osmo's Polyx-Oil wood finish is designed to accentuate the natural beauty of timber, retaining its organic appearance, while adding comprehensive protection from within. With fashions and tastes continually changing, Osmo has also developed Polyx-Oil Tints, which adds colour to the original Polyx-Oil line-up. With such a finish, it is possible to embrace almost any style, allowing you to adapt the wood to match the varying and changing requirements.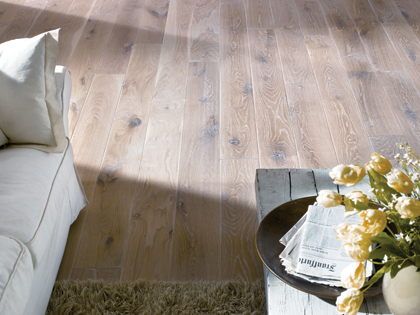 This further adds to the eco-friendly, natural approach, as it allows you to transform pre-existing timber fixtures to reflect an alternative design trend. It also complements the wood's ability to last a lifetime by providing a solution to refurbish and maintain wood for many years to come.
For more information visit www.osmouk.com