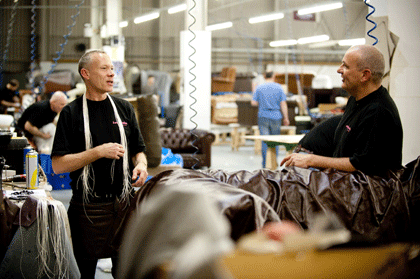 Found in the heart of the North West of England, Timeless Chesterfields has been expertly handcrafting and supplying leather Chesterfield sofas and chairs for over 30 years to both the domestic and commercial markets. Following as closely as possible to the time-honoured traditions of manufacturing Chesterfields, our locally sourced team of skilled upholsterers, seamstresses and cutters are the foundations of what our company is built upon. They are true experts in their craft which is evident in the masterpieces they create on a daily basis. We endeavour to use as many local suppliers of materials as we can and continually strive to source the finest and most durable materials possible.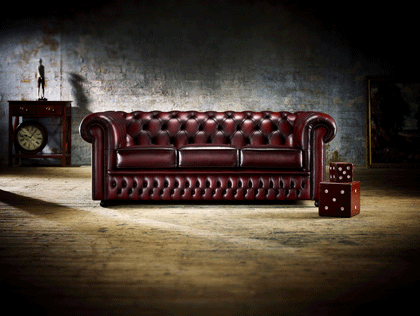 The Chesterfield is synonymous with enduring British design and subsequently this style of furniture is both highly fashionable and cherished in all parts of the globe not just in the UK. To meet this growing demand for classic British furniture, Timeless Chesterfields has been proudly exporting it's handcrafted Chesterfield styles worldwide for 30 years to most European countries on a weekly basis, as well as to the US and many other worldwide destinations.

We have a wealth of experience working with designers and architects and have been involved in many commercial and domestic projects both large and small including providing furniture for hotels, bars and restaurants. With a wide range of styles available, we have a library of thousands of images in both 70 leathers and 50 fabrics.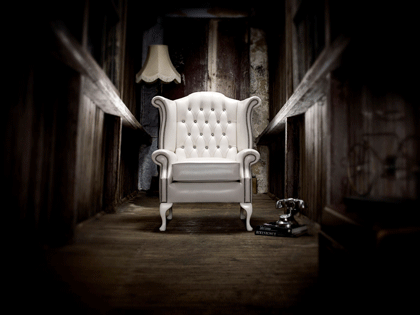 Being a manufacturer means we can work to short lead times and operate a full bespoke in-house design service including being able to work with Customer Own Materials should the client require. A dedicated Account Manager is all part of the service.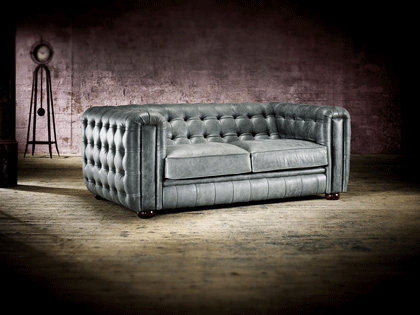 We have a showroom at our premises in Bolton with a dedicated area for our Chesterfield styles and encourage anybody to come and view our craftsmen and women at work through our unique gallery window or in the workshop itself.
For more information please visit www.timelesschesterfields.com