Design Centre, Chelsea Harbour is delighted to host a new event, 'A Celebration of Archive', to present a contemporary perspective on designs from the past.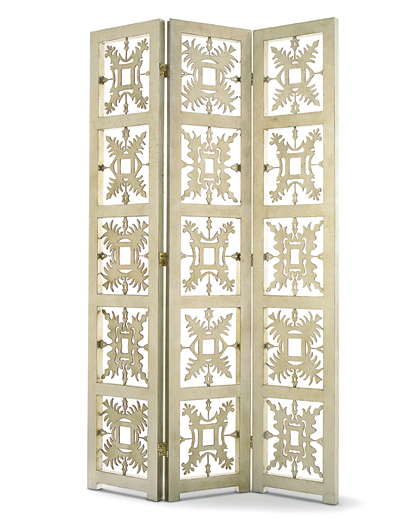 Encounters between old and new have never been more relevant; the design world is drawing on history and reinterpreting it to make it feel absolutely right-now. Starting today (Monday 4th November) and running until Friday 15th November, the Design Centre embraks on a journey through design time.
This new exhibition tells the untold story of this fascinating area of design. Leading interior designers and international design houses have come together for the first time to showcase the influence, beauty and diversity of archives on past, present and future design. Devised to challenge perceived boundaries, top collaborations include those between interior designers Carden Cunietti and GP&J Baker, Taylor Howes Designs and Altfield, Edward Bulmer and Watts1874, Joanna Wood and Lewis & Wood, Spencer-Churchill Designs and Pierre Frey, Madcap Cottage and Baker, Salvesen Graham and Zoffany, all intent on bringing to life the magic of archives.
With original vignettes providing the visual core, 'A Celebration of Archive' exhibition invites visitors to explore the possibilities of archival materials in a contemporary setting. Taking centre stage are a new take on Toiles de Jouy by Christopher Moore at Lewis & Wood and bang on-trend embroidered silk by Braquenie at Pierre Frey chosen by Henrietta Spencer- Churchill. An original 1917 document from GP&J Baker proves that a bold archive print can look super-cool in a cocktail bar designed by Carden Cunietti. A blue and white Chinoiserie theme from Altfield is shown in a new light under the watchful eye of Taylor Howes Designs, fusing the traditional with more modern elements. There is hand-blocked wallpaper by Watts1874, historic designs by Zoffany plus furniture by Tony Duquette at Baker as well as antiques and collectibles from HRW Antiques. Arabella McNie (known for her work at the widely-acclaimed Wool House at Somerset House) curates the exhibition.
Guided tours with art consultant Vanessa Curry take place on Wednesday 6 and Thursday 7 November at 11.30am and 2pm.
Visitors can also take part in an Archive design trail throughout Design Centre, Chelsea Harbour.
To coincide with 'A Celebration of Archive', Design Centre, Chelsea Harbour is the official partner of the Winter Fine Art & Antiques Fair. There will be courtesy transport to and from Olympia so visitors can enjoy both events.
Design Centre
Chelsea Harbour
London
SW10 0XE
Opening times: Monday to Friday 9.30am-5.30pm
www.dcch.co.uk