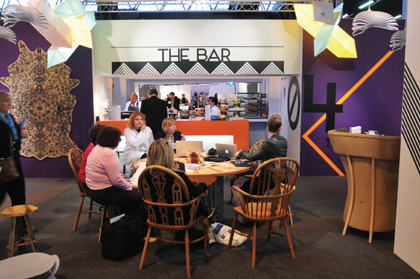 INTERIORS UK has announced stellar line-up of new products and features ahead of January's show. With a focus on new innovations, INTERIORS UK is set to better aid visitor and exhibitors to make connections that will grow businesses.
INTERIORS UK turns over a 'new' leaf
Brand new to INTERIORS UK is the Designer Makers, a group of talented designers and craftsmen from across the UK. This brand new area will be home to experts in the process from conception to manufacture, offering creative and innovative bespoke pieces to buyers and interiors designers.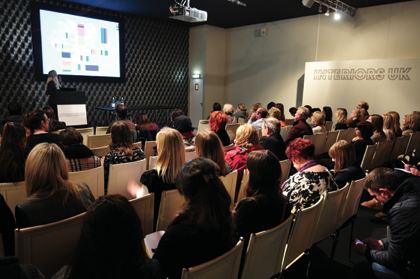 Also new for 2014 will be the 'Editor's Choice, showcasing carefully selected products that best demonstrate the originality and fresh thinking from across the show. In addition each exhibitor will be provided with a 'swing tag' to identify its' most recently launched products, making it easy for buyers to get their hands on previously unseen pieces.
A significant number of exhibitors, from across the halls, including Ercol, Tomasella, Egoitaliano, Rug-Maker.com, Clifton Lighting and Caxton Furniture are already confirmed to be launching innovative new products at INTERIORS UK.
Insightful new seminars, relevant to industry
INTERIORS UK is delighted to announce a strong seminar line-up on relevant industry topics most notably retailing and customer service. We are pleased to welcome retail-guru, George Davies, who on signing up to the show said: "I am really excited to be involved with INTERIORS UK, with my wealth of retail experience; it is a great opportunity to share my knowledge." His seminar will focus on how to inject success in to businesses and bite-size formula on how to make retailing work for you.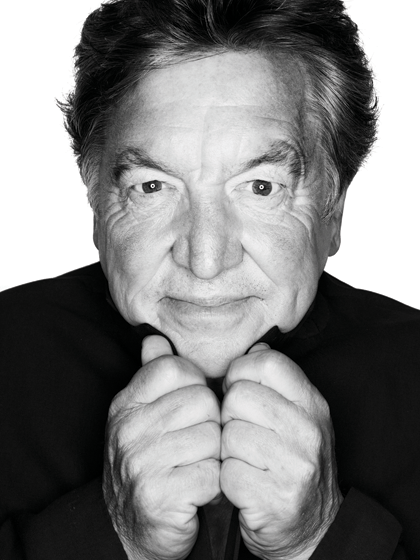 After 28 years with John Lewis the man responsible for their legendary customer service, Andrew McMillan will also be joining the programme. His talk will challenge the concept of globalisation and web development in the current climate and how to differentiate your business from competition.
This year also see the introduction of a dedicated new seminar theatre for the Lighting Show with a focus on trends and discussions on technological innovation.
New Design Britain Awards
Now in its 10th year, the New Design Britain awards celebrate young design talent, uniquely giving a platform to industry, like no other interiors trade show. The awards are judged according to four categories: Furniture, Furnishing Accessories, Fabrics and Surfaces with the winners being announced on Monday afternoon in hall 2. Join the judges on-site, New Design Britain Winner Rob Scarlett, designer Anthony Rayworth of the Worshipful Company of Furniture Makers, Heal's furniture buyer Elaine Boyle, Diane Goode, buyer at Fromental, John Lewis buyer Anna Rigby, and Director of Rubelli, Vivienne Griffin. Plus, journalist Barbara Chandler, Evening Standard and Dids Macdonald from ACID.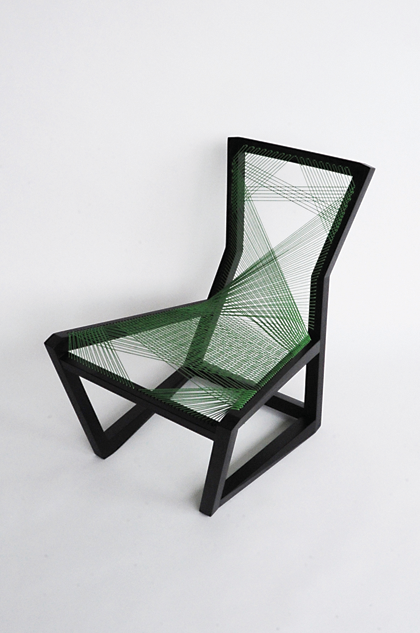 Out of the dark and into the light
INTERIORS UK is thrilled to welcome back the Lighting Show by popular demand with 2014 set to be its best year yet. In its 50th year, the Lighting Show will include a VIP Lighting Lounge plus the Lighting Shows very own cafe, providing the ideal opportunity for networking and business opportunities. Working closely with the Lighting Industry Association, this year's show pays homage to a well-deserving industry, renowned for its style and passion.
INTERIORS UK, organised by UBM Live Built Environment takes place at the Birmingham NEC between 19th-22nd January.
For more information visit www.interiorsuk.com