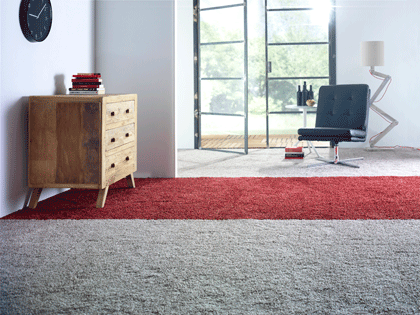 As it turns cold and dark outside, we tend to snuggle up in our comfortable and cosy home environments. And what could be cosier than sitting on your sofa and sinking your toes into the soft, warm carpet? With the new high pile Twisted Texture collection from Heuga, you can create a beautifully warm atmosphere in your home.
The beautiful colour palette, which is based on a variety of animal colours, will make your interior both stylish and comfortable at the same time. Whether you are looking for flooring with a touch of luxury or a soft rug on a hard floor, anything is possible with Twisted Texture.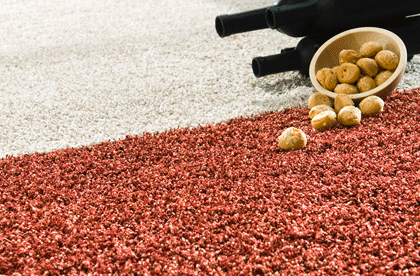 Colour range
The carefully chosen colour range of Twisted Texture comprises ten modern shades, making your interior stylish, modern and comfortable at the same time. The colours are based on a variety of animal colours and can be used to lend your very own style to your interior. Try out the warm red of the Red Fox colour or opt for a natural look with colours Lambswool or Lion. Also, combinations of two or more colours are very suitable for creating subtle effects or exciting contrasts.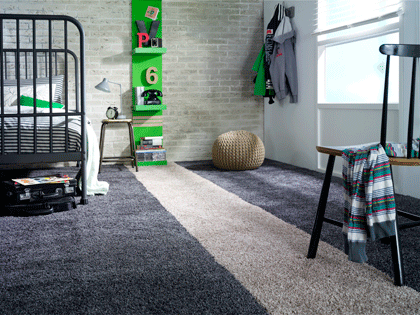 Practical and easy to use
Besides it being a stylish product, choosing Twisted Texture means you're also choosing a practical product. Being made from 100% polyamide, these carpet tiles are super strong, hardwearing and resilient. What's more, the product is easily cleaned. Its soft and luxurious look and a classification of 32 make Twisted Texture ideally suited for living rooms and bedrooms. Twisted Texture is perfect for creating a floor with a wall-to-wall appearance but is also excellent when used as a soft rug on a hard floor. The tiles are recommended to be installed in a style of a broadloom carpet.
Price and availability
Twisted Texture comes in 50cm x 50cm tiles and retails at Ł65 per m2.
For more information, please visit www.heuga.com.
Alternatively take a look online at:
Facebook: https://www.facebook.com/Heugahomeflooring
Twitter: https://twitter.com/Heuga_NL
YouTube: http://www.youtube.com/user/HeugaHomeFlooring/videos
Pinterest: http://pinterest.com/heuga/
{youtube}dq-_ldSgvrU{/youtube}
{youtube}x9J2BIae_Dw{/youtube}