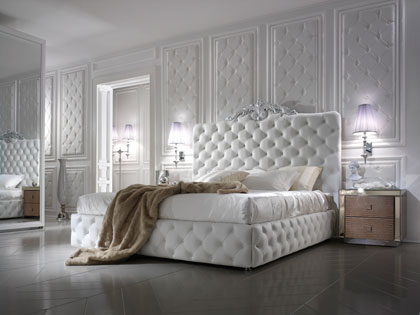 In the world of retailing, it is usually Americans – undaunted by obstacles- who are universally praised for their determination to succeed. The 'can do spirit', though, is not exclusively their preserve. The UK has always had its fair share of similarly driven individuals, who work hard and reap the rewards – people such as Juliette Thomas, the engaging founder and managing director, of Juliette's Interiors, who recently opened a showroom in Chelsea.
Juliette sells high quality furniture and home accessories to a far flung, residential and commercial clientele. Her wares now grace international hotels, palaces and yachts, as well as private homes. 'The journey to the King's Road from my home town of Stratford upon Avon, where I was once worked as the personal assistant to the town's mayor, before heading off into the early world of internet technology, has taken eight years,' says Juliette, explaining that her career switch came about when she became a single mother of four young sons with no means of financial support to take care of them.
'I'd always had an interest in interior design, and I especially liked the French and Italian styles, so I started in a small way– working on the kitchen table whilst caring for my children – selling furniture on line, aiming to cater for all tastes – anyone from a cool minimalist to a cosy traditionalist, and as time went on, and my client base grew and developed into a more deserning and demanding type – the old story of little acorns and all that – I realised that a lot of clients didn't want to buy furniture which was identically available elsewhere on the net.' She discovered that their needs were more sophisticated.
'They wanted quality, luxury and beautifully- crafted furniture, statement- making accessories, and luxurious upholstery, especially rich velvets and sumptuous silks,' says Juliette, who now works chiefly with respected manufacturers in Italy and Spain, though she flies the Union flag when it comes to items such as cutlery – traditionally made in Sheffield and her premier tableware is manufactured exclusively in Stoke on Trent. 'It comes from the same company which makes china for the Sultan of Oman's private yacht, many royal households and Shieks to name a few' she confides.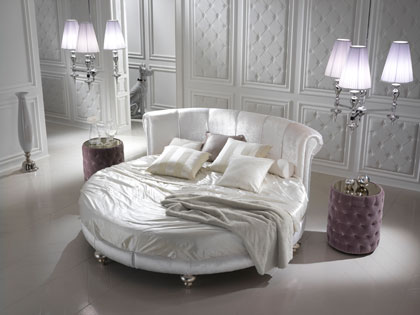 In fact, what many of her clients really wanted was a bespoke service – the option to specify sizes, finishes and fabrics which have all been customised to harmonise perfectly with their own surroundings and offer something exclusive. Her suppliers, moreover, understood and readily supported the way in which her business was growing, and, changing, and were happy to help her achieve her goals. Increasingly, clients were also seeking face-to-face contact –they wanted an opportunity to see, and feel the quality of the furniture, so opening a showroom became a priority.
'As a high percentage of my clients are based in London, or in the Home Counties, launching in central London was the only option' she adds. While a lot of the pieces of her fine furniture are exclusive, and priced accordingly – the seductive Diva and Casa Romantica Collections, for example – Juliette still continues to offer non-exclusive and more affordable furniture such as the incredibly popular hand-crafted St Tropez Collection, finished in silver or ivory. 'This is a really versatile range, designed to suit traditional or contemporary interiors – and even though is less expensive, it is still available on a bespoke basis,' points out Juliette.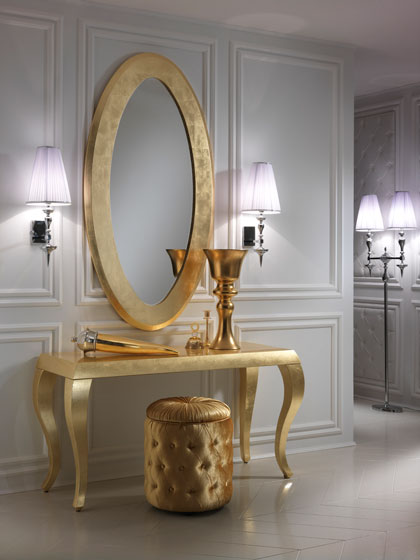 One of Juliette's personal favourites is her Limited Edition Stainless Steel Collection. Juliette capitalises on here relationship with the designer and creator of this amazing furniture to enable each piece to be hand created as a one off designs. "In fact, the showroom exhibits such a pieces made especially to my design for our us. Its such a wonderful feeling to be able to offer my clients something no one else has to such a world class standard." she says.
All along Juliette has been determined that the showroom should not look like a conventional shop. 'It is laid out like a home consisting of 6 rooms – a home where 'less is more'. That is the mood we foster. There is no distracting clutter. I want clients to have space to appreciate each piece and all we have to offer as if it where their home whilst enjoying a class of Champagne, high-hospitality and service we offer our clients.
They can assess the quality, and compare and contrast finishes and fabrics against a background that is quietly glamorous,' she emphasises, adding that the arrival in Chelsea coincides with the appointment of an in-house native- born Russian interior designer who speaks several languages including Arabic, Italian, and, of course, perfect English. 'It is vital my staff are bi-lingual as the number of foreign buyers has grown substantially especially in recent years and I want them to feel comfortable and special when they visit the showroom,' says Juliette. Clients visiting the showroom are promised a warm welcome – invited to feel at home, so to speak. 'We are very sociable. Refreshments will always be freely available and we hope to organise regular events such as wine and Champagne tastings events in the company of a Master of Wine,' not to mention private dining and cocktail receptions are all planned' she explains.
To move up from selling from a suburban kitchen table to showcasing in the King's Road, Chelsea in eight years –within a period devastated by financial upheaval – is Juliette's remarkable achievement. 'The internet might have created a revolution in retailing, but now we have reached this level, there seems no substitute for having a presence in London. It's where our clients expect us to be and being a sociable type its heaven for me,'she emphasises.
For more information please visit www.juliettesinteriors.co.uk.