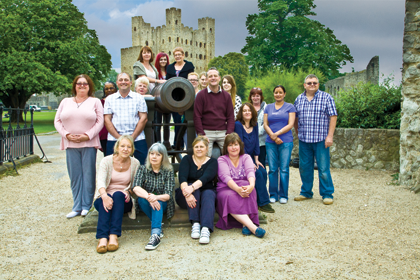 Regardless of the constraints in which an Interior Designer is held. Whether it is an unusually shaped window or their client's desire for an end product that can only be described as "beyond the bounds of reason", the designer still has to deliver.
As Rene Dekker says, "Deanswood are willing to push the boundaries when it comes to service". And we do!
So, why not learn how we guarantee the quality and on-time delivery of our work, from interpretation of your designs to on-time installation.
Blind Trust: A term not normally associated within our industry. Nevertheless an appropriate phrase when it comes to Deanswood Interiors. Our clients know that they can trust us to keep to our quality, delivery and installation promises – hence the play on the term – Blind Trust.
So, why not put your trust in Deanswood Interiors with a future project. You'll not regret it – guaranteed. Yes, guaranteed. We are justly proud of our commitment to our clients and we can guarantee the quality of our work because from interpretation to installation we utilize an in-house quality control system called DiDii.
You can learn more about Deanswood and the Didii system at www.deanswood.co.uk. Or, if you prefer to talk, call 01634 814444 and ask to be put through to one of our joint Managing Directors – Keith or David Porter.