Area Sq has delivered its 13th Ska Rating Gold project in the UK, making the office design and fit-out specialist the leading exponent of the RICS sustainable office refurbishment standard in the UK.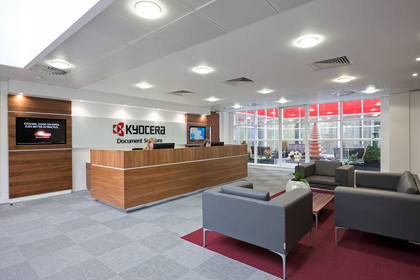 The latest project at KYOCERA's new HQ in Reading is now one of only 41 workplaces in the UK*, including Area Sq's own London and Egham offices, to achieve the prestigious accreditation.


Over the last two years, Area Sq has achieved 13 Gold Ska Ratings for projects in the UK, the highest number from one single company. This includes top accolades for its work at the Royal College of Psychiatrists new state-of-the-art headquarters in Tower Hill and Partnership's 47,000 sq ft offices in Heron Tower. Area Sq also won Ska Gold and 2013's Greenbuild 'Workplace Retrofit' award for the design and fit-out of new offices at 2 Waterhouse Square for Constituency Management Group (CMGRP).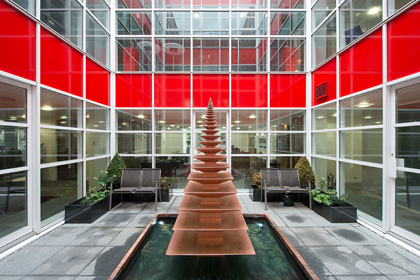 Ska is a best practice environmental office 'fit-out' criteria overseen by Royal Institute of Chartered Surveyors (RICS), which aims to improve the environmental outcomes related to an office fit-out. Ska Rating also measures the environmental factors associated with the fit-out of an office building, and then gives the building an environmental rating, depending on how well it has performed.


Ska consists of 109 individual good-practice measures covering Energy and CO2, Waste, Water, Materials, Wellbeing, Pollution and Transport, with assessments carried out at three stages: Design, Delivery and Occupancy.

The Ska Gold Rating was achieved in KYOCERA's 29,000 sq ft workspace by maximising natural and energy efficient lighting, installing a new energy efficient VRV air conditioning system, diverting 100% waste from landfill, conserving resources and maximising staff wellbeing. The specification of materials, such as hardwearing Bolon flooring made from recycled materials, also had a big part to play in the accreditation. In addition, the refurbishment of the building's toilet facilities played a major part in increasing water efficiency.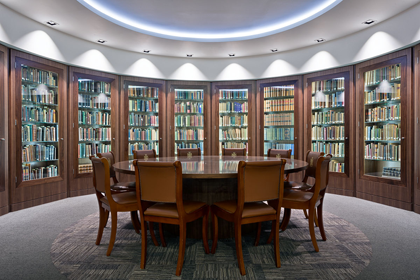 Area Sq is part of Fourfront Group, one of the UK's leading commercial interior specialists. Area Sq uses environmentally-conscious design in all of its projects to minimise the negative environmental impact of buildings, by enhancing efficiency in the use of materials, energy, and equipment. The Company believes that you can dramatically improve the sustainability of a built environment by transforming the way it is planned, designed, constructed, maintained and operated.