A new UK Headquarters building is under construction in Colindale for Utility Warehouse, the integrated multi-utility supplier.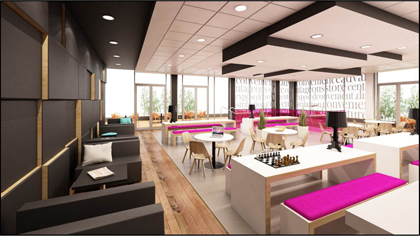 As part of the multi-million pound regeneration programme currently underway on Edgware Road, Utility Warehouse will be relocating to the 120,000 sq ft Merit House on Edgware Road in North West London, following its transformation into a flagship building by office interior experts Area Sq.
The new headquarters is being comprehensively refurbished internally and externally, and is set to redefine the architectural landscape of the area as it undergoes its metamorphosis from outdated 1960s office block to stunning glass-clad, state-of-the-art 12-storey flagship building.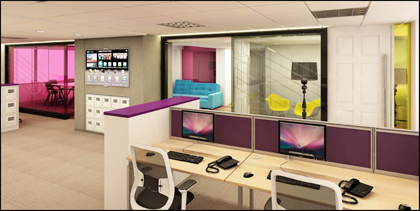 From the outset, Area Sq and Utility Warehouse have set out to ensure that the refurbishment design complements the surrounding landscape, while remaining supportive of the borough's aspirations for a new and revitalised 'boulevard environment' along Edgware Road.
Due for completion in Spring 2015, the project will enable Utility Warehouse to accommodate additional staff as it continues its impressive recent growth. The internal design will also reflect the company's core business values as a successful, dynamic and growing organisation.??Staff wellbeing is an important factor throughout the project, with the design and facilities being mindful of the extended working hours of a busy call-centre environment. Facilities will include a main canteen, kitchen, deli bars and coffee bars, quiet zones, and relaxation and work lounges. Bike storage, shower facilities and lockers will also be installed to encourage employees to embrace an active and healthy lifestyle. ??The modern design and vision, created by Area Sq, will increase collaboration and communication in the business through open-plan break-out areas featuring Wagamama-style benches and private booths set against a stunning feature wall. In addition to open-plan workstation areas, multi-functional spaces will accommodate company all-staff meetings, film nights and social evenings. Other facilities include executive meeting rooms and an extensive training suite with adjoining kitchen facilities and adjacent breakout lounge.
?Gary Chandler, Managing Director of Area Sq Regions, commented: "The rejuvenated Merit House leads the way in quality architectural design and will be a flagship building for the entire redevelopment programme along Edgware Road. It is not just about designing a beautiful building though, it is also about creating a diverse and flexible working environment where Utility Warehouse staff can continue to thrive as their business expands.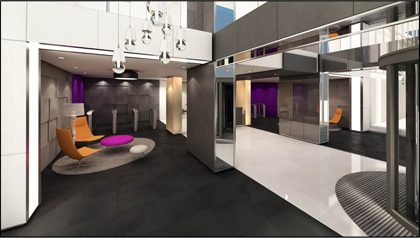 Utility Warehouse CEO Andrew Lindsay said: "As Utility Warehouse continues to grow its market share, it's vital that we keep pace with the demands that will place on the Company. This new headquarters will enable us to accommodate the staff we need to ensure our customers continue to benefit from our exceptional London-based Freephone call centre. We are also delighted to be a part of the continuing regeneration of the local area."