Blacksheep have completed their latest design solution for Lanes of London, a brand new restaurant and bar located on the cusp of London's Park Lane.
The restaurant and bar celebrates London as a global trendsetter for the food and beverage scene by taking inspiration from the diverse and vibrant influences surrounding its location. From Portobello's eclectic café culture to the exotic air of Edgware Road, overlaid with some quintessential, old-fashioned British heritage, Lanes of London translates the vast cultural identity that the city is renowned for. The Blacksheep team were involved with developing the entire concept including its identity, culinary direction and menu's as well as interior design.
Blacksheep Founder Tim Mutton commented, "What has been so special about this project is the fact that its on our very doorstep and is a true reflection of the vibrant culinary world that London has to offer. As a proud Londoner myself, it has been really exciting to be involved in the whole marvellous journey from driving the concept right through to the design."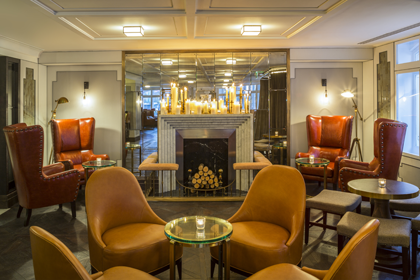 The Blacksheep team first approached the project by creating a visual identity for the brand, seeking to highlight the venue's landmark location as well as the origins of the building, a late Edwardian mansion block designed by Frank Verity in 1800's. The logo created is traditional to its birthplace with decorative flourishes recognisable from original hand painted signage. The team developed these traditional elements further throughout the interiors but infused them with a contemporary twist echoing the concept itself.
Passers-by can catch their first glimpse into the venue through its large bay windows, framing the experience itself and are further drawn in by it's grand entrance flanked by a enlarged branded flag and signage, capturing the essence of the venue's prestigious Park Lane location. On entry, a dramatic grey curtain is drawn back to reveal a glowing fireplace illuminated by an array of flickering candles, creating a warm welcome for the guest. A dark timber bar, dressed with a white calacatta marble top also provides a striking first impression of the L shaped room which curves around to a reveal a lavish restaurant with a wide choice of varied and different seating areas. The use of antiqued screens made from seeded and coloured glass help to draw the guest through the space and assist with the zoning and intimacy of different seating areas.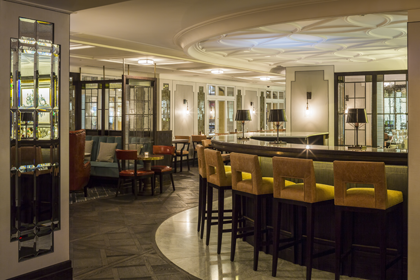 Common materials used to reinforce the heritage of the concept include bevelled mirrors, timber panelling with aged brass bead running through and timber-patterned floors. Artwork by upcoming artist Jeremy Houghton and old-fashioned humorous caricatures also help to reflect the contrast of old and new within the concept. The overall result is truly authentic, bringing the guest on a culinary journey through the city – a unique experience for those wishing to learn about London and an ideal opportunity for those looking to reignite their passion for a city in love with food.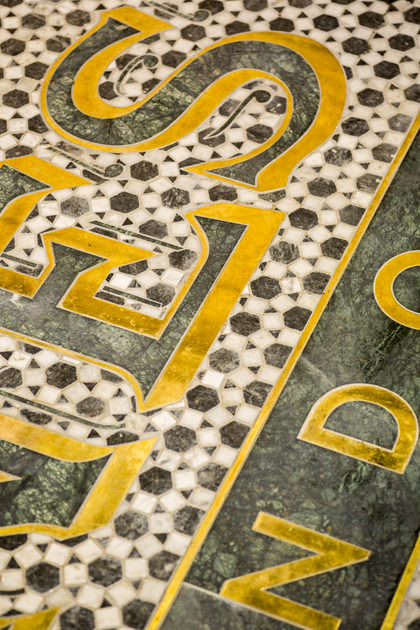 Ashley Dawes, Restaurant Manager at Lanes of London commented, "The location and history of Park Lane was central to the concept of Lanes of London. The team at Blacksheep brought this element and more to life by creating a brand that represents the traditional heritage of British food whilst celebrating the vast and varied cultures, which have influenced it throughout the years. Furthermore, the brand's distinct personality has been translated seamlessly through the interior design of the restaurant and bar. I hope to collaborate with the team again on future projects."