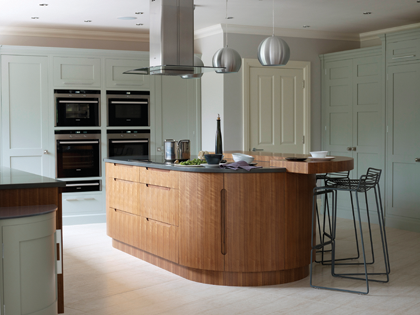 An industry led kitchen design foundation degree from Bucks New University will commence in September.
In response to industry calls for qualified kitchen designers, Buckinghamshire New University is launching a new foundation degree in kitchen design this autumn. The University has a strong art and design heritage, and was approached by the major players because it has well-established links with the design and manufacturing sectors.
Bucks New University's industry partner Hettich UK has been one of the strongest advocates for the course as the demand for kitchens is increasing. Kitchen design is a key service to the UK home refurbishment market, contributing around £1.5Bn to the economy each year. According to MD Tim Leedham "in the UK more than 2,000 manufacturers support around 5,000 retailers, so as independent kitchen design firms expand to meet the market demand there is potential to increase the pool of designers. Achieving a professional qualification in kitchen design will open up the market to new applicants and boost the skills of existing employees and providing a valuable progression path".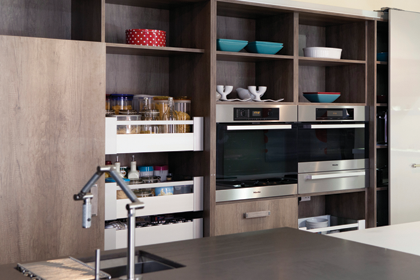 Developed in conjunction with a panel of industry experts, the three-year course will be delivered in partnership with manufacturers and designers via a flexible online learning programme including three residential blocks each year. These will be taught over a long weekend at Bucks New University's country hotel and conference centre in Great Missenden. The residentials will take place from Friday to Sunday (in the autumn, spring and summer) and between these intensive sessions students will work on assignments via our online portal with support from their nominated tutors.
Each residential session will be delivered by experts from the kitchen design industry, and students will work on a range of modules that are designed to broaden their experience and challenge their thinking. Projects will cover aspects of materials, technology, sustainability, culture and design in order to develop critical and imaginative responses to kitchen design. Students will learn how about the technical and legislative contexts of kitchen design and will be supported through close contacts with our industry partners.
We expect most applicants to be existing employees in the kitchen industry who currently fulfill a wide range of roles with different skills and career backgrounds and who are ambitious and passionate about growing a career in the industry. We expect students to share their viewpoints as part of the interactive learning experience; some will come from a sales background, others will work behind the counter, or as trainee designers or fitters.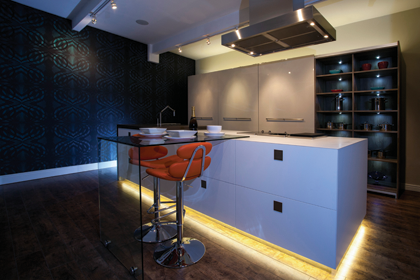 As the course is presented from a sector perspective we will expect students to relate assignments to the work that they do and this will deepen their understanding of the business. Maintaining the work and study balance will be an important consideration for potential students as they complete projects leading up to the residential sessions, which will be demanding but highly rewarding.
Fees for the foundation degree will be £5,000 each year, and we are looking to recruit just twenty students to commence in September. The important industry brands we work with recognise that the foundation degree will strengthen the resources of their workforce and offer an excellent progression route into the industry for enthusiastic designers looking to achieve success.
0800 0565 660 | advice@bucks.ac.uk
Images courtesy of Podesta / www.podesta.uk.com / 01494 677 770.