The fifth restaurant for the successful Burger & Lobster brand is in Harvey Nichols Knightsbridge.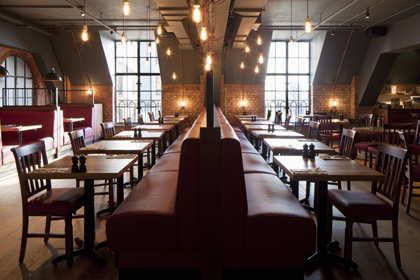 Located next to the Fifth Floor Café, the food market and wine shop, the restaurant is easily accessible, and marketed by Harvey Nichols as an all day dining offer; the ideal pit stop for pre or post-shopping sustenance, and open in the evening too.
Burger & Lobster Knightsbridge presented a fresh challenge from the other four Burger & Lobster restaurants because of it's situation within the department store. designLSM worked closely with the client and the Harvey Nichols team to create an inviting restaurant that would attract Harvey Nichols' customers and successfully represent the increasingly familiar Burger & Lobster brand.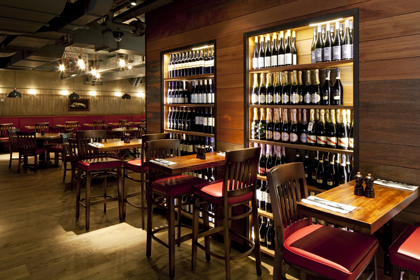 In terms of interior design, for Burger & Lobster Knightsbridge designLSM concentrated on creating a distinctive space with a warm and cosy ambience, in contrast with the bright lights of the department store.
designLSM have worked with Burger & Lobster on all of their restaurants, helping to establish their unique brand through signature interior design elements in each of their hugely popular London restaurants. Each restaurant has it's own unique character with bespoke features designed by designLSM.
Notable features and materials used in Burger & Lobster Knightsbridge include lobster pot walls with script signs, timber faced kitchen panels and the trademark lobster tank housing the 'big boys!'.
Andrew Harwood, designLSM Associate, lead designer for Burger & Lobster commented: "We've worked with the team behind Burger & Lobster on all of their UK restaurants, with this latest addition in Harvey Nichols marking their fifth Burger & Lobster restaurant and the eighth restaurant in their UK portfolio. We're now looking at their next projects and we're delighted to continue our work with this trail blazing client."
designlsm.com
James French Photography