The fourth edition of the SBID International Design Awards is officially open. With a new website, new judges and new categories, this year's Awards are expected to surpass previous editions. As ever, the awards serve to recognise, reward and celebrate design excellence not only from super luxury projects but also innovative design and new talent on limited budgets.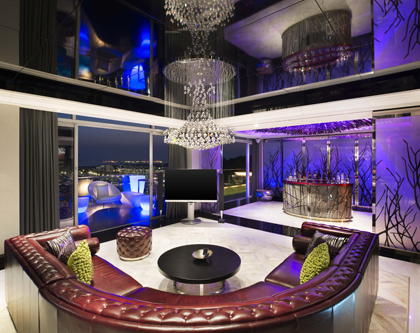 The fifteen categories range from best Retail Design, Hotel Design, Office Design, Contract and Residential Product and best Public Space to best Visualisation (3D renderings), residential Interior Design Project Over £1 million, KBB (Kitchen, Bedroom & Bathroom) and Support Services to interior design projects. The deadline for submitting entries is Monday 14 July 2014.?
Each category undergoes an exclusive two-tier judging process by panels of leading industry experts for both technical content and aesthetic creativity. Additionally, the public are invited to vote online for their favourite projects once the finalists have been announced.
The Awards will be judged by a selection of international industry leaders: Kevin Mau, Senior Creative Director at The Boeing Company; Ben McOwen Wilson, Director of Content Partnerships at YouTube; Jane Preston, Facilities Manager UK, Real Estate & Workplace Services at Google; David Lewis, Managing Director of Sunseeker London; Christopher Jenner, Creative Director at Eurostar; John Mathers, CEO of the Design Council; Mathew Dalby, Design Director at yoo; Carolina Calzada, Managing Director at Global Color Research; Patrick Taylor, Managing Director of Taylist Media; Katharine Pooley, Founder & Managing Director of Katharine Pooley Ltd; Theresa Dowling, Editor and Group Editorial Director for Progressive Market Intelligence design titles (FX, Blueprint) .?
A prestigious panel of sponsors include Natuzzi Italia, Maison & Objet, Wools of New Zealand, the May Design Series and Sans Souci Glass Deco just to name a few.
Finalists will then be announced in August 2014. Sponsors and VIPS will be invited to an afternoon tea at the House of Lords on Wednesday 12 November and the winners will be announced at the SBID International Design Awards ceremony at The Dorchester hotel in London on Friday 14 November.
Entry is free of charge for SBID members, a fee applies for non-members.
www.internationaldesignexcellenceawards.com