designLSM's retail interior design team have been working with Lacoste since 2001 and are now working on their new Devanlay concept. The Regent Street London boutique is the first to open with the new concept.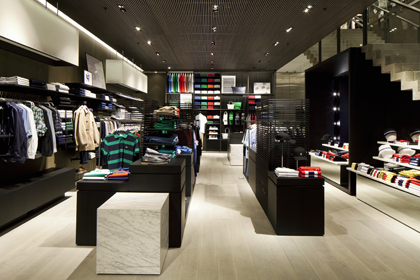 The design team's favourite design features are the dramatic newly created double height space and mezzanine between the ground and first floors. A new concrete staircase includes a timber-clad 'event box' mid-landing and timber-cladding is continued across the ceiling of the ground floor, up to the edges of the mezzanine. Double height mirror-clad and Viroc-clad walls add to the sense of drama and provide the ideal backdrop for new display furniture by Devanlay and Space Inverters.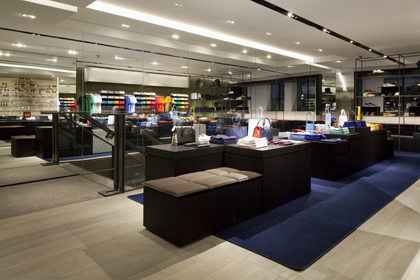 Located within a Grade II Listed building, designLSM ensured the new interior design scheme was sensitive to the original building, whilst showcasing Lacoste's innovative new concept.
All images courtesy of (c) James French Photography.