Baxter has opened the doors to their first official UK flagship showroom in the heart of Mayfair's interior design hub on Hay Hill.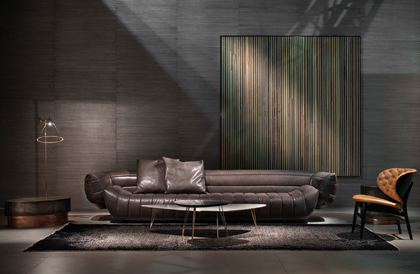 Championing innovation and sophisticated style, the luxury brand opened during London Design Festival and is spearheaded by leading interior designer Anna-Grace Davidtson and her expert team at Anna Casa.
The debut collection features a variety of beautiful pieces inspired by design through the decades; from unique vintage desks to classic 1950's style sofas and armchairs through to contemporary tables and lighting, there is something for every discerning client. Beautiful strong tones can be seen throughout the collection and are emphasised when paired with materials such as brass on the small tables and lamps.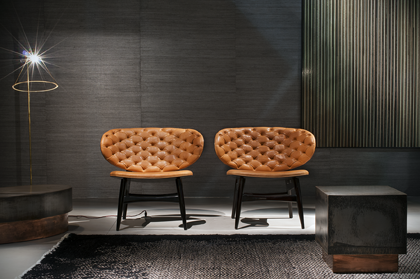 There are a number of standout pieces including the iconic Chester Moon sofa by acclaimed designer Paola Navone, and the Tactile sofa by architect Vincenzo De Cottis, which showcase the perfect interpretation of Baxter's sensory qualities of leather with its soft embracing lines, quilting and careful attention to detail. Draga E Aurel's finely detailed Dalma Chairs with tufted leather plus their distinctive iron and copper Loren Side Tables, available in several natural and metallic finishes, is also featured. Finally, Roberto Lazzoni's Colette Chair showcases Baxter's brand new coloured and printed soft leather upholstery.
"I am thrilled to be a part of Baxter ensuring that the brand remains at the forefront of the high-end luxury furniture market," said Anna-Grace Davidtson, Interior Designer and Creative Director at Anna Casa.
"Baxter has built a legacy on being devoted to the highest levels of quality and craft, preserving their excellence by continuously producing artistic, cutting edge creations which sets them apart in the industry. I am proud to oversee their growth and expansion here in London".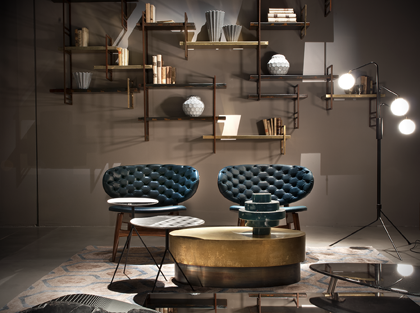 Renowned for valuing traditional craftsmanship with a passionate approach to quality Italian design, Baxter has long been established as one of best leather furniture companies in the industry.
Having worked with Baxter for over five years, the team at Anna Casa are delighted to be managing the flagship showroom and will offer clients knowledge, skill, in-depth advice and guidance on finishes and leathers for all Baxter products.