Atrium has been awarded the Special Recognition Award from the Institution of Lighting Professionals (ILP).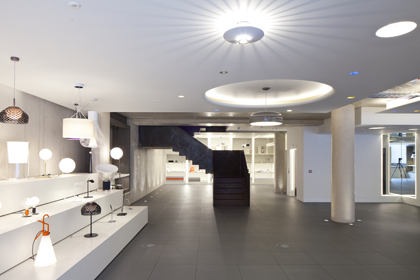 Presented to companies who have made a significant contribution towards the Institution of Lighting Professionals' aims, the award highlights Atrium's remarkable support and commitment to the association and to the lighting profession. The organisation focuses on uniting the skills of engineering, design and technology to deliver quality lighting for the built environment and achieve public benefit.

Earlier this year, Atrium approached the ILP to develop customised training for the company's staff to gain awareness of advances within the lighting sector and also to develop as a team. Atrium worked closely with the organisation to identify the specific knowledge and skills they wanted to build on. From this, ILP's dedicated trainers created a unique training programme to meet with Atrium's requirements.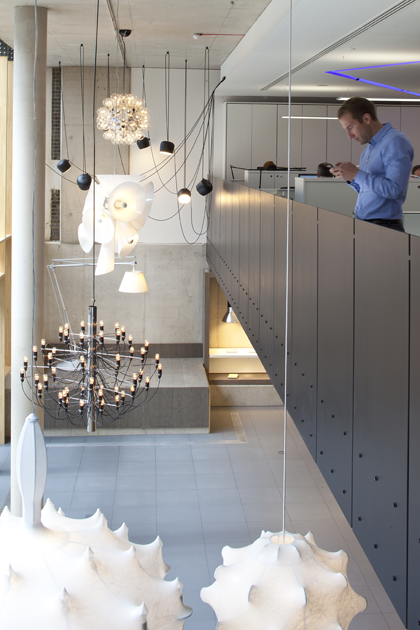 Ulysse Dormoy, Managing Director of Atrium commented "We are honoured to have been awarded the Special Recognition Award from the Institution of Lighting Professionals. Here, at Atrium, we feel it imperative to support such organisations whilst enhancing our own knowledge of this rapidly growing sector. With the recent investment in Atrium's new headquarters in Shoreditch, making the space the UK's largest commercial specification lighting showroom, the award only highlights further the company's commitment to design, the sector it operates within and the quality of service given by Atrium's employees."

The Institution seeks to ensure that its members attain and develop the professional knowledge, skills and education to meet necessary competencies. Members of the Institution of Lighting Professionals work on exterior and interior projects, in public spaces, workplace, leisure, retail and residential applications delivering excellence in lighting.

Guy Harding, Membership Vice President and ILP Trainer added, "We all know that CPD, competency, and training are an essential part of a career in the lighting profession. It is rare though, for an organisation to dedicate so much of its time and resources towards a unified goal which also supports a professional body. Therefore the ILP is delighted to celebrate this dedication by presenting Atrium with a Special Recognition Award to honour the support and commitment they have shown to the lighting profession."

Previous winners include the London Borough of Southwark for the substantial environmental improvements through lighting; the late John Brewis, the driving force behind the Institution of Lighting Professionals Lighting and Crime document; the co-founders of the Young Lighting Professionals organisation, Rebecca Hatch and Scott Pengelly; and Nigel Parry for his dedication to the Institution's technical output.