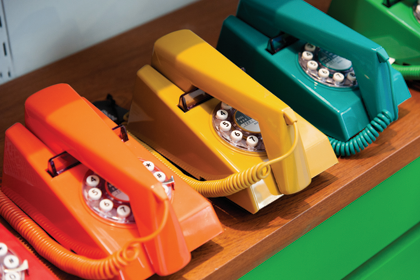 The new autumn edition of Home ran alonsgide the largest Top Drawer in many years to help secure four per cent buyer increase and a 14 per cent uplift in international visitors.
The two shows have created the ultimate Autumn event for design-led homewares and giftware buyers. Feedback from buyers and exhibitors welcomed the exciting developments, placing the show firmly at the forefront for trend leading retailers and design-led suppliers and buyers.
"We've been really pleased with the outcome of Home; there has been great footfall throughout show. You can immediately tell that Home offers only the best and it's a great place to exhibit for us as the buyers who visit are also of the highest quality – so my brand is instantly understood." Ella Doran, Owner, Ella Doran
Taking place at the newly refurbished Olympia in London and showcasing over 800 exhibitors over two halls, organisers consider the event a resounding success. With new initiatives including Retail Masterclasses – a re-branded seminar agenda, and a luxury Indigo VIP Lounge designed by British designer Ella Doran, all presented within a newly captivating space with a stunning show design incorporating a striking entrance tunnel.
In the zone
Covering four vibrant zones packed with design-led products (Gift, Fashion, Children's and Stationery and Greetings) Top Drawer offered buyers greater depth of product than ever with many exhibitors choosing to launch new ranges ahead of the forthcoming spring/summer season.
An impressive 80 per cent of exhibitors were exclusive to the London show this autumn – a fact that was not lost on visitors who were pleased to discover a satisfying range of products within one easy to navigate event.
A new Home for Homeware…
The launch of Home's autumn edition alongside Top Drawer successfully added a serious homewares offer to the Top Drawer mix this September. Home covered all the bases for buyers of design led homeware, including kitchen and dining, interior accessories, furniture and lighting with exclusive exhibitors including Alessi, LSA and Parlane, Garden Trading and PR Home.
Positive buyer reactions led to the highest exhibitor re-bookings on record, a sure indication that the autumn edition of Home will echo the success of the January edition, which has more than doubled in size in just three years.
London 2015
Top Drawer and Home promise further innovation for spring and will be joined by sister show Craft as well as a new floor devoted entirely to fashion accessories and jewellery plus a new talent section. Launched in 2014, Craft, which already boasts a 50 per cent increase in makers for 2015, is not to be missed. Together, the three events represent the largest ever event of its type in London, with over 1000 exhibitors spread across four halls and two floors.
Home is the most exciting and comprehensive collection of stylish, innovative homewares you'll find all under one roof. Choose from a huge range of new design-led products for the kitchen and dining room, together with soft furnishings, lighting and accessories at prices to suit all budgets.
Whether it's classic, vintage, modern or contemporary, you will find it at HOME with a lust-list of products from Joseph Joseph, Bliss Home, Haus, Alessi, Grand Illusions, LSA International, Authentics, Coach House, Ella Doran, Universal Expert, PAD Home, Makers & Merchants and hundreds more.
All three shows will take place at Olympia from 11th – 13th January 2015.

Register now for your complimentary ticket www.home-london.net