Essence, one of the world's largest independent buyers of digital media, had rapidly outgrown their cramped and disconnected workspace environment in Soho and was in need of a completely new office.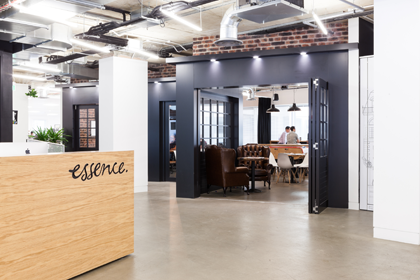 The big move to support their company growth came from the help of commercial interior design and fit-out company Peldon Rose. The first step was to move them into UK House on Oxford Street, London.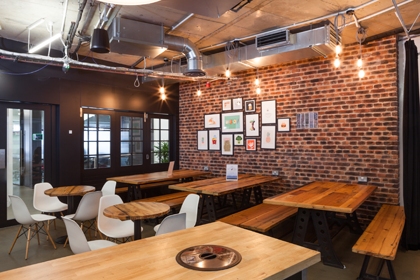 Peldon Rose then tipped the traditional office design on its head. Visitors are now welcomed into the office by the Box Park-style bleachers, with a hidden roof terrace to hold small meetings.
With exposed ductwork, concrete floors and industrial lighting, the whole workspace feels like an urban London district. The office features a lunch area come coffee shop where their staff, the 'Essentials', can go to eat, socialise and hold internal meetings. It is an agile working environment at its best.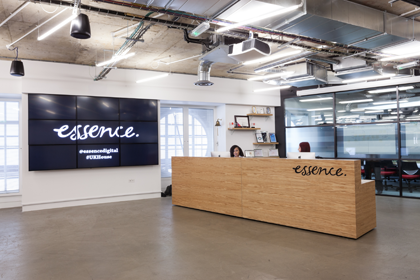 A quirky detail Peldon Rose included into the new office was to include two piaggio's spread around the space to provide a quick pit stop coffee break.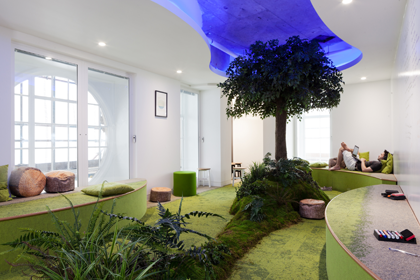 Hidden behind giant, reclaimed double doors, which Peldon Rose sourced in Bethnal Green, lay Essence's meditation workspace. A workspace of complete calm and tranquillity with trees, moss walls and grass benches.
This new workspace is a truly cool design.