Between Sunday 1st February and Tuesday 3rd, 2015 SPATEX 2015, one of the UK's largest wet leisure exhibitions, welcomes architects, specifiers, contractors, project managers, local authorities as well as leisure operators and end users to build on skills, expertise and knowledge.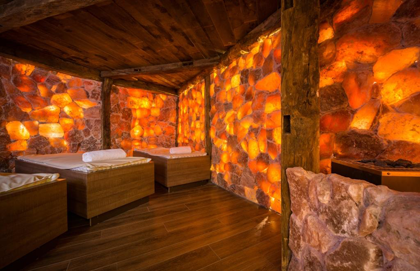 Stay abreast of what is new and happening in the industry
SPATEX is the UK's largest display of wet leisure products and innovations – from pools, spas, saunas, hot tubs, steam rooms, enclosures to water features, it encompasses the whole range of water leisure. For 2015, the exhibition is expanding into halls one and two of the Ricoh's Jaguar Exhibition Hall. With over 100 exhibitors, find out how new energy saving innovations can make a real difference to your business and see first hand all the latest ground-breaking products.
Exclusive offers, discounts and launches
SPATEX a launch pad for new products, it is the event in which many leading companies choose to offer exclusive promotions. Along with many of our exhibitors who offer exclusive discounts for the exhibition, Alpha Wellness is offering 15 per cent off all the products on its stand.
Update your professional skill set
SPATEX is hosting 39 workshops and seminars on topics ranging from managing health and safety in swimming pools, the Swimming Teachers' Association latest guidance and qualifications to how to prevent cryptosporidium and good pool design.
Dedicated Spa Day
For anyone involved in the construction, installation or maintenance of spas, SPATEX is holding the UK's first ever Spa Day on Tuesday 3rd February when all the seminars organised by ISPE will focus on the topic of commercial and domestic spas. Certificates of attendance are available for all ISPE workshops.
Networking opportunities
Now in its 19th year, SPATEX is the industry's exhibition and has the support of all of the main associations such as PWTAG (Pool Water Treatment Advisory Group, ISPE (Institute of Swimming Pool Engineers), STA (Swimming Teachers' Association) and ASA (Amateur Swimming Association), guaranteeing a stellar line-up of experts to give the latest advice and guidance.
Visitors can register free at www.spatex.co.uk
The Jaguar Exhibition Hall, Ricoh Arena, Coventry CV6 6GE
The venue is situated 500 yards from the M6 and offers 2000 free on-site car parking spaces.
For more information call 01264 358558 or visit www.spatex.co.uk