To mark World Water Day 2015 Roca is hosting a special event at the Roca London Gallery on Monday 23 March, in order to highlight the role that designers and architects play in responding to the risks of extreme weather, such as flooding, in the UK.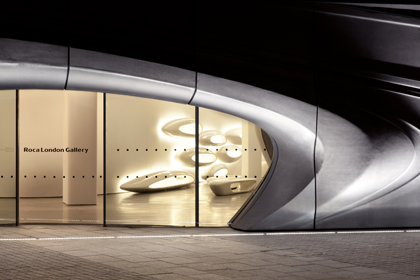 The theme for World Water Day 2015 is 'Water and Sustainable Development'. As a manufacturer with strong sustainability and environmental values, this is a particularly important topic for Roca.
Entitled 'Designing for Climate Change', the event at Roca London Gallery will see leading experts from the fields of architecture and landscape architecture sharing ideas about how we can work with water when designing homes and public spaces, and how we can inspire future designers.
Organised by the We Are Water Foundation and supported by Roca and the Landscape Institute, the World Water Day event looks to raise awareness about water, weather and the importance of good design. Guests will hear from speakers including Sue Ilman, Managing Director of Ilman Young Landscape Design and Andrew Scarce from Baca Architects.
Through the We Are Water Foundation, an initiative of Roca's, the charitable organisation aims to mitigate the negative effects associated with the lack of adequate water resources, raising overall awareness and supporting projects in some of the world's most deprived areas.
Designing for Climate Change: a World Water Day 2015 event
Monday 23 March at Roca London Gallery, 6.30pm – 8.30pm
To RSVP visit: http://tinyurl.com/khc9xfd
www.rocalondongallery.com
www.unwater.org/worldwaterday