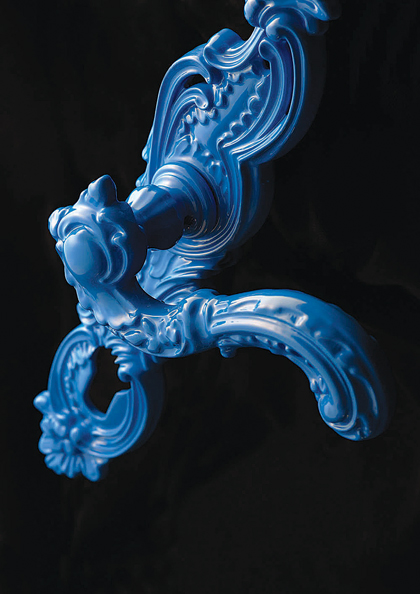 I Tesori have announced a partnership with Enrico Cassina, the Italian designer of exquisite door furniture. I Tesori is an emerging force in the UK market for beautiful hardware of exceptional quality and exclusivity. It has gathered together a portfolio of the finest brands of European luxury hardware, brought to market via a select number of specialist distributors, who will offer the highest levels of service and support demanded by such prestigious products.
Products are made to order in Europe on short lead times of around six weeks. This means being able to meet the most demanding project timelines for new build or refurbishment programs. I Tesori's owners have 30 years of experience sourcing products and providing best in class service.
Established in 1850, Enrico Cassina produce a beautiful range of distinctive and elegant products – inspired by objects from the history of art and design, infused with the vitality and culture of their Milanese heritage. Enrico Cassina iconic handles and accessories offer the interior designer complete freedom and unparalleled opportunities to create something truly exceptional, be it contemporary, traditional or a fusion of both.
By way of an introduction, I Tesori is excited to present Rococo Pop by Enrico Cassina, blending Louis XV with Andy Warhol! Here, the masters of traditional style play with the contemporary, bravely exploring the possibility of bold colour, just as Warhol did with signs and soup cans. Bright and full, like a summer drive with the roof down or a dive in to the sea, Rococo Pop is a lively, happy concept for the interiors world.
enquiries@itesori.co.uk | www.itesori.co.uk