Just99, a brand new concept of limited edition art and design, is now available in the UK. The site hosts a selection of artwork and interiors pieces for the home, created exclusively for JUST99 by international architects, designers, photographers and artists. The items are produced solely in Italy, and demonstrate the passion and quality of the country's high-design reputation. Only 99 of each piece will be created giving the items a sense of exclusivity through the knowledge that only a limited number of people around the world will own the object.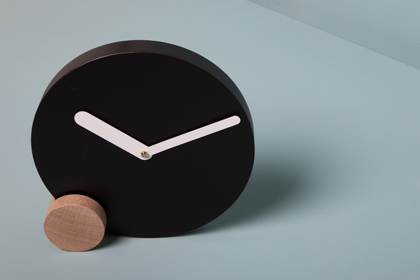 Just99 is the invention of husband and wife team Marzena Ciesielka, who was raised in Krakow before undertaking an architecture degree in Italy, and Carlo Piemonte, who has significant experience in the business of Italian interior design. The couple had the idea of a forward-thinking business that fused artistic creativity with European style, capitalising on the renown and know-how of the 'Made in Italy' concept. JUST99 was launched in Italy in late 2014, selling objects at an affordable price point for discerning buyers who are passionate about design and about expressing their individuality.
Every ten days, a new product or edition is added to the website, and after all 99 of each are sold, they will no longer be available.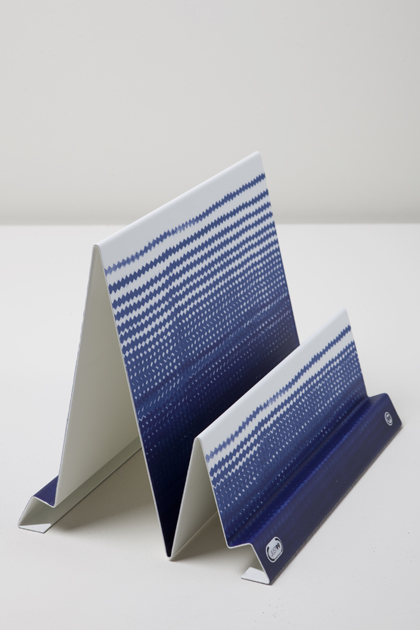 Products include Mountain, a multi-function, strikingly-designed metal creation used to hold objects such as mobile phones and tablets, created by Giorgia Zanellato, a graduate of IUAV in Venice who has worked at design-houses and galleries including Moroso, Atipico, Petite Friture and Galleria Luisa Delle Piane. Compact in size, it is practical as well as aesthetically arresting. Mountain's graphics are applied by hand and each edition is therefore unique. It is currently available in both 'Optical' and 'Deep blu' designs and new editions will be launched in the future.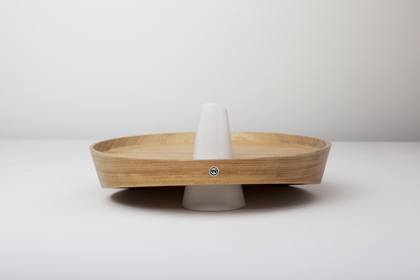 Duality can be purchased in a 'Natural living' and black & white finish, it is a functional and appealing centrepiece made from Iroko wood and porcelain. Created by Warsaw-based Anna Szuflicka, the object's clean lines express both lightness and solidity, which combine to create a perfect balance. Duality operates as both an ornamental piece and a vessel for holding everyday items, be it fruit, flowers, or keys.
The two entrepreneurs chose the UK as the first country outside Italy to begin the roll out of the JUST99 brand in Europe, due to its reputation as a nation that enthuses creativity, with a diverse and cosmopolitan population.