Airbnb, the community-driven hospitality company, is partnering with the celebrated design think-tank Fabrica, to create 'Housewarming', an experiential installation for the 2015 edition of Salone del Mobile.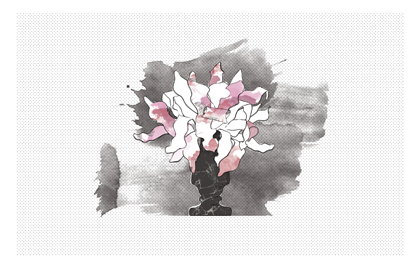 Airbnb and Fabrica's partnership celebrates the connections that guests and hosts experience through sharing a home, and how these unique relationships begin with a simple welcome. Following a successful collaboration at the London Design Festival 2014, Airbnb's installation at Salone 2015 further showcases its commitment to design as a driving force behind the company.
Visitors to the installation in the Palazzo Crespi, will see the creations of 19 international designers who have interpreted the concept of welcome. Guests will be invited to interact with the designers, who will be installed in different parts of the Palazzo. From the experience of a very British tea time to the Indian ritual of lighting copper lamps, visitors will leave with a sense of belonging to this Milanese home and the cultures each of the Fabrica designers represent – a feeling which is central to an Airbnb experience.

The Airbnb community is renowned for providing access to incredible spaces, and Palazzo Crespi is no different. Originally built to celebrate the coronation of Napoleon Bonaparte, along with the other buildings on Corso Venezia, the space reflects the period's Baroque style and is an enchanting home steeped in Milanese history. 'Housewarming' will allow the public to experience Palazzo Crespi, a private home, for the first time through a series of creative activations.

"Working with Airbnb is a true collaboration, as we share the same values on design thinking as a way to propose solutions," said Sam Baron, Head of Design at Fabrica. "We both envisage our mission as a way to bring to daily life a unique look on the surrounding environment, where attention to detail reveals special attention to the human being, it's a way to create specific memories. Local habits, cultural references, personal attitudes are re-taught to produce an experience where creativity becomes the common language to making guests feel at home."

The designers and projects

Daniel Rous, UK
Daniel will have fun with the very English ritual of drinking tea. He will create an intricate, hand-blown glass tea station in the Palazzo Crespi dining room and, because he knows people are very particular about their tea, will add a graphic element and offers different strengths in a transparent glass.

Mariana Fernandes , Portugal
Mariana decided to explore the relationship between her native Lisbon and Milan and will create a silk-screen postcard-printing station. Printed on Milanese postcards, Mariana's graphics will tell stories about both cities through illustration. Each guest will receive a customised postcard when they visit her at the Palazzo.

Tomomi Maezawa, Japan
Tomomi's project is informed by Japanese act of the host making the guest feel welcome and the guest offering something in return. Tomomi is designing a set of 16 graphic stamps created from the phonetic Japanese hiragana alphabet. Visitors to her exhibit will print her first name in Japanese on one side of a tote bag and Tomomi will return the gesture by printing the guest's name on the other side.

Pascal Hien, Germany
To Pascal, a coat hanger represents the idea of hospitality (when hosts take your coat, they put it on a hanger) and Pascal has been re-examining the traditional production techniques. Visitors will be able to check their coats and bags in and use the coat hangers he has designed from a single sheet of plywood, folded to transform it into something infinitely more robust.

Chandni Kabra, India
Chandni will create her own version of the traditional Indian rangoli, a colourful flower carpet that adorns the entrance of Indian homes to welcome important guests or celebrate festivals. After the show, the flowers will be dried and re-used as herbs or tea, so nothing will go to waste.

Angelo Semeraro, Italy
Angelo is planning to explore the way in which native Italians welcome people into their homes using their body language. To do this, Angelo will build a series of four mannequin hands equipped with motion sensors that will beckon visitors in a welcoming manner as they approach his exhibit.

Catarina Carreiras, Portugal
Catarina is basing her project on one of the oldest Portuguese ways of entertaining – the ritual of playing cards. She will reinterpret the tradition with her own version of the fortune-telling tarot card, emblazoned with pieces of advice. Her custom-deck will sport different patterns and textures that reference design details within the Palazzo Crespi.

Marlene Wolfmair, Austria
Marlene's project is influenced by the age-old Austrian tradition of Jause, a late-afternoon snack eaten at home or as a picnic. Jause is packed into a colourful linen cloth knotted together to form a picnic bag, or Jausensackerl. Guests will be invited to choose snacks made at Palazzo Crespi and Marlene will knot them into a Jausensackerl so visitors can take a piece of this hospitality home.

Nikita Bhate, India
Nikita took inspiration from the traditional Indian ritual of lighting a lamp, an auspicious act that marks important events and ceremonies such as Diwali, the festival of light. Nikita is designing a series of lamps inspired by Indian samai, with cotton wicks that are kept alight in the traditional way with Indian ghee. She will invite guests to the Palazzo Crespi to light a lamp.

Aaron Gillett, Australia
Australians share a rich biodiversity of the country's unique geography and ecology which Aaron's family use to welcome guests, by offering plant cuttings. Aaron continues his family tradition at Palazzo Crespi, offering visitors' plant cuttings from two native Australian vines the monstera and the spider plant.

Marcello Venturini, Italy
Marcello will reinterpret toeletta, the ancient ritual of washing your hands or face. Each element of his toeletta references the host city of Milan. He has created a soap station next to Palazzo Crespi's magnificent bathroom where guests will be welcomed with three different natural hand-soaps produced in Bologna. These single-use soaps are based on traditional Milanese recipes and will be engraved with a word taken from the Milanese dialect.

Alex Rothera, USA
Alex recalls his childhood in a poor part of Philadelphia, where locals would play "stick ball" on the street using the handle of a broom and a tennis ball cut in half. Alex recreates this game with three different types of broom in the Palazzo Crespi and will invite visitors to play.

Daniela Mesina, Italy
Daniela will reference the Italian tradition of welcoming people into their home for a cup of coffee. She will be stationed each morning in the Palazzo Crespi dining room in charge of a sleek coffee machine. Guests will be served tongue-in-cheek cappuccinos boasting portraits of Italian cultural icons that are somehow linked with coffee.

Marco Furio Magliani, Italy
Marco will be stationed, Polaroid camera in hand, by the entrance of the Palazzo Crespi between a piece of Fabrica-designed furniture and a magnificent marble sculpture that's part of the Crespi family's original private art collection. He will use the sculpture as a backdrop to take portraits of house guests during the Salone del Mobile and if you get snapped, you will be able to take home the Polaroid photograph of yourself home with you as a souvenir. Marco Furio aims to weave a narrative through his photographs addressing the contrast of old and new represented by the statue and the newly designed Fabrica furniture.

Dawid Górny, Poland
For his Housewarming project, Dawid has designed a smartphone app that will interact with guests as they walk around the Palazzo Crespi and share a fictional narrative. He explores and combines the ritual of a host giving a guest tour and the idea of guest exploring a house alone.

Sam Baron, France
Sam's take on the "warm welcome" theme centres on the traditional flower bouquet, which you might give to a host to symbolise affection or love. He reworks and re-imagines it as a large bunch of flowers crafted in paper. Sam's bouquet will be projected along with a series of moving digital images for extra dramatic effect.

Tom Fethers, Australia
Tom has drawn on the traditional and interactive family puzzle to foster a connection and sense of camaraderie with visitors. Guests will be encouraged to solve a series of nine puzzles created and designed by him over the course of the four day exhibition that will unveil playful pieces of advice about his native Australia for potential visitors.

Coralie Gourguechon, France
Coralie welcomes guests by giving them a map as she believes that the best way to uncover a new city is to aimlessly walk around and allow for the unexpected, this is a blank map with directions that have been determined at random. Inspired by the French situationist theorist Guy Debord's "Derive", Coralie's map sets visitors off on a journey of the unknown around the city.

Giorgia Zanellato, Italy
Giorgia will design a series of striking mirrored trays inspired by the Italian tradition of welcoming guests with trays of pastries. Trays create a symbolic link and a sense of respect between a host and a guest. Giorgia will double these as mirrors, an object often found in the entrance space of a home. In Italy, the first mirrors were created in Venice, Giorgia's home town. To create a link back to her home, each mirrored-tray will be custom-designed with decorative Venetian papers.

Tuesday – Thursday from 10am to 4pm daily
Friday from 9am – 12pm
Corso Venezia 20, Milan
Images depict the work of Sam Baron, France.