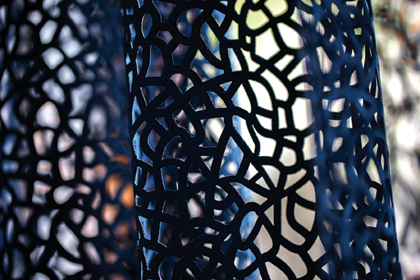 Altfield is a leading resource for beautiful textiles, wallcoverings and leather, distributing a number of major high end lines from around the world, together with a collection of smaller boutique and artisanal lines that make Altfield, the choice for many a designer.
Altfield produce their own collections of wallcoverings, fabrics and faux leathers, which blend perfectly with the brands they represent as a company. This combination of craftsmanship and knowledge of external brand collections, make Altfield a leading authority on fabrics and wallcoverings.
Altfield products and brands blend seamlessly in high-end residential and commercial interiors, and can be found being used in environments including superyachts, fine dining restaurants, five star hotels, high street and boutique shops and of course, luxury homes. Altfield's lines embody the richness of design and material, which have become synonymous with the brand.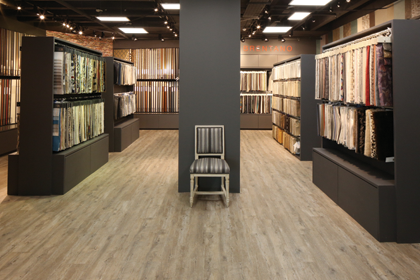 This year sees exciting new beginnings for Altfield, including a complete new re-design of their Chelsea Harbour showroom, which was completed in time for London Design Week. A new glass frontage now leads into a large open space with a sophisticated grey colour palette creating a contemporary feel. New product displays showcase brands, plus large worktables enhance the shopping experience, allowing clients to browse through the extensive offering.??Altfield has also introduced to the family Alcantara, an Italian staple in the design industry. Known for its vegan suede, which is ethical and carbon neutral, Alcantara presents a thoroughly avant-garde material with aesthetic, technical and sensory qualities to marvel at. Made by a sophisticated industrial process, the recipe for material success is a closely guarded secret.
Altfield has also launched Altfield Luxe, a new couture range of wallcoverings and fabrics. These items are made by hand in collaboration with some of the most unique and artisan design houses, with each piece meticulously crafted, utilising traditional methods but made for the contemporary market. The goal of the Altfield Luxe range is to provide a home for these exclusive boutique collections under one umbrella and keeping these beautiful techniques alive.
Some of the company's principle brands have also launched new collections in Spring 2015, with emphasis on both the residential and contract markets. From beautiful satins to exquisite nubucks, each house has American flair with a splash of European chic.
Altfield represents: Alcantara, Architects Papers, Artvivant, Brentano, Brochier, Elizabeth Dow, Eunillee, Glant, Innovations, Moore & Giles, Odaka, Pollack, Thesign, Weitzner and Westbury Textiles.
020 7351 5893 | showroom@altfield.com | www.altfield.com