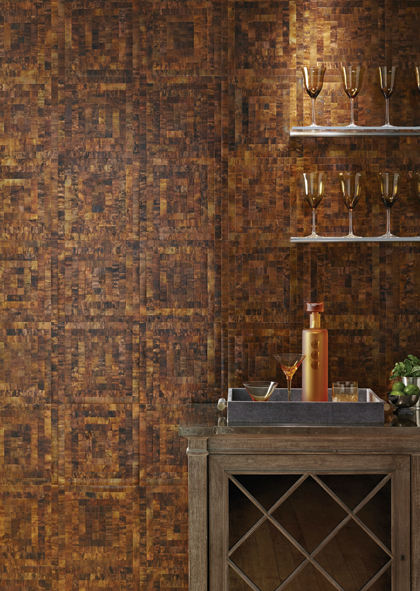 Altfield are exhibiting 10 of their brands at Decorex this year, containing a perfect blend of colour, texture and quality crafstmanship
Collections of luxurious fabrics, beautiful wallcoverings and sumptuous leathers will create a must see space for Altfield at this year's show.??
Alcantara: New to Altfield this year, Alcantara presents its internationally renowned 'Vegan suede'. This thoroughly avant-garde material has aesthetic, technical and sensory qualities made by a sophisticated industrial process.??
Brentano: Celebrating their 25th anniversary, the Jubilee collection is a balance of contract performance and residential flair, exploring texture, geometry colour and performance. At once a reflection on Brentano's past, a milestone and a celebration, the 20 new textile patterns combine cool, contemporary styling and techniques with a personal warmth.??
Glant: Decorex introducess Glant's Autumn 2015 Collection in a beautiful range of soft colours and neutrals. In addition to an array of innovative textures, Glant will release the Porta Via drapery. The collection combines luxury and timelessness, while maintaining a fresh perspective.? ?
Innovations: To celebrate their 40th anniversary, Innovations are reaching far back into their archive to bring back timeless wallcoverings from their early years. Finding inspiration from the interiors of train cars in Japan, their design team created a group of Type III vinyl wallcoverings durable enough to withstand the test of time. ??
Maya: Altfield welcomes back Maya Romanoff into the family. A company of makers, every aspect of the business relates back to the pride and satisfaction of creating. Their inspiration is the materials themselves; from gold leaf to wood to glass beads to vinyl. Maya always try to stay as close to the material as possible; not covering it up with heavy colours or finishes, but rather enhancing it.
?Moore & Giles: Designed in collaboration with world class designer Roger Thomas, this brilliant collection of leathers is inspired by the romance and elegance of travel. Each is marked by a sophisticated, polished aesthetic that makes it an ideal option for hospitality and high-end residential applications.
??Pollack: This Autumn's Fusion Collection has a strong focus on texture, including the plaid-on-plaid weave of Bedford, emphatic yet refined. Cobble Hill also has a confident edge, with its rustic blending of thick-and-thin multi-toned yarns. West Coast weaves white with bright for fresh, casual colour and the inviting surface of a multi-fibre boucle. ??
Thesign: This season sees an indulgent collection of fabrics and wallcoverings. Luxurious velvets textured metallics, geometrics and rich ombres form just part of this fabric collection. ??
Weitzner: Drawing from the distinctive colouring, varied textures and signature motifs of this rich time period, the Weitzner studio reinterpreted what they found in cut paper sculptures, watercolour paintings, and many more techniques. The resulting collection speaks to their ongoing effort to reinvigorate age-old ideas for a modern world.??
Westbury Textiles: This season Westbury welcomes an elegant new collection of neutrals. With assorted textures for upholstery, 100 per cent linens, linen blends and elegant double width sheers, these new fabrics add to an already extensive collection of natural and outdoor products, offering high quality fabrics which reflect an attention to craftsmanship, expressing the enduring beauty of natural materials.??
Visit Altfield at Decorex stand G29 | 020 7351 5893 | showroom@altfield.com | www.altfield.com