DesignLSM creates interiors for Southern US inspired restaurant 'Absurd Bird'.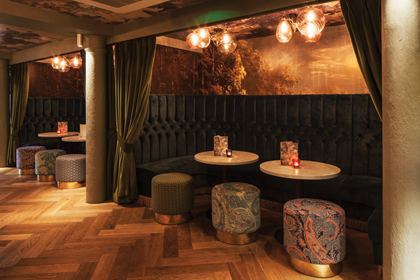 Based in Spitalfields, London, designLSM has devised the design for a new innovative restaurant concept, offering the humble delights of spatch-cocked smoked chicken with an 'Absurd' twist introducing city diners to the unusual pairings of 'chicken and waffle' and 'sweet potato marshmallow bake'.
Founded by an American Chef and Young Entrepreneur the story behind Absurd Bird is inspired by an amusing tale of the adventure of two rebellious birds who decide to jail break out of the cuckoo's nest and embark on a memorable journey together. As the brand's story slowly unfolds the true essence of Absurd Bird is revealed.
DesignLSM's brief was to capture Absurd Bird's playful identity and reflect the quirkiness of the menu with a modern yet nostalgic design inspired by the backwaters of America's deep south.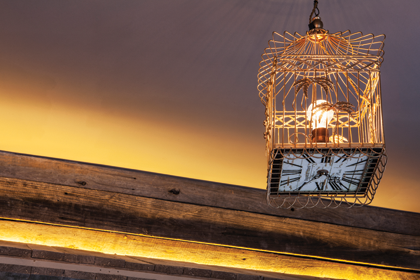 The overall concept is set across two floors combining a warm and rustic all-day dining environment on the ground floor with a relaxed and intimate evening cocktail bar in the basement.
In the upstairs restaurant the reclaimed wooden seating, taken from old US barns, combined with corrugated timber panels brings a raw aesthetic into the space which is bought to live with playful touches of flannel shirt upholstery and vibrant neon signage.
?DesignLSM delivered an interior that overflows with Southern hospitality, creating a warm and quirky ambience. Key visual elements were carefully designed to 'take' the clientele on a journey, adopting the role of an explorer stumbling upon a once loved relic whilst tracking down the eccentric and crazy flock of Absurd birds.
All images © James French Photography