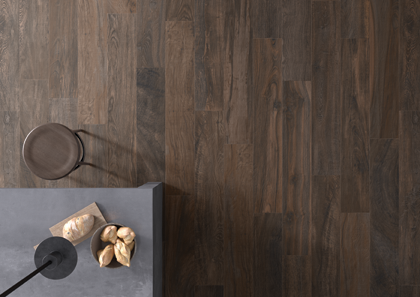 RAK Cerami cs is one of the largest ceramics' brands in the world. Specialising in ceramic and gres porcelain wall and floor tiles, tableware, sanitaryware and faucets, the company produces 110 million square metres of tiles, five million pieces of sanitaryware, 24 million pieces of porcelain tableware and 600,000 pieces of faucets per year at its 17 state-of-the-art plants across the United Arab Emirates, India, Bangladesh and Iran.
Founded in 1989 and headquartered in the United Arab Emirates, RAK Ceramics serves clients in more than 150 countries through its network of operational hubs in Europe, Middle East and North Africa, Asia, North and South America and Australia. Across its global operations RAK Ceramics employs approximately 15,000 staff from more than 40 nationalities.
As an organisation, RAK Ceramics has much to be proud of and over the last 25 years the company has helped to create icons and build marvels all over the world. As a complete provider of inspirational lifestyle ceramics solutions, RAK Ceramics continues to grow and develop new and exciting innovations to meet the needs of its diverse client base.
RAK Ceramics provides integrated ceramics solutions with attention to every detail, no matter how large or small and the company is known for its wide product range and the ability to produce bespoke ranges for both small and large scale projects, enabling its clients to bring their ideas to life. Innovation is at the heart of RAK Ceramics' philosophy and it has continuously led the way in terms of product development, using a wide range of technologies at its state-of-the-art manufacturing plants. RAK Ceramics is able to consistently manufacture high quality products with an impeccable finish. This quality, combined with passion and expertise, enables the company to provide a wide range of integrated ceramics solutions. Providing complete ceramics' solutions
RAK Ceramics offers true customisation in every sense of the word. The company has one of the largest ceramics' manufacturing plants in the world, with the latest technologies all under one roof and has evolved from being a ceramics' manufacturer, to becoming an inspirational lifestyle ceramics brand.
RAK Ceramics' products feature in some of the most iconic buildings in the world. From the Burj Al Arab, Atlantis on The Palm and Ferrari World, to Dubai Duty Free, Wembley Stadium, The O2 Arena, Mercedes Benz Showrooms, Airports, Residential Developments and Shopping Malls all over the world. In 2015 the company continued to add to its growing list of prestigious projects and its products were used in more than 160 projects worldwide. RAK Ceramics is committed to using its products and expertise to build a sustainable society and the company focuses on initiatives that provide water and shelter to underprivileged communities; support active and healthy lifestyles; promote creativity and innovation; create a diverse and inclusive work environment; and enhance the economic development of the communities where it operates.
---