Hannah Carter Owers, Director, Universal Design Studio, delves into the ever-advancing world of retail design, revealing it is all about communication, brand narrative and of course, the technology that rules the roost.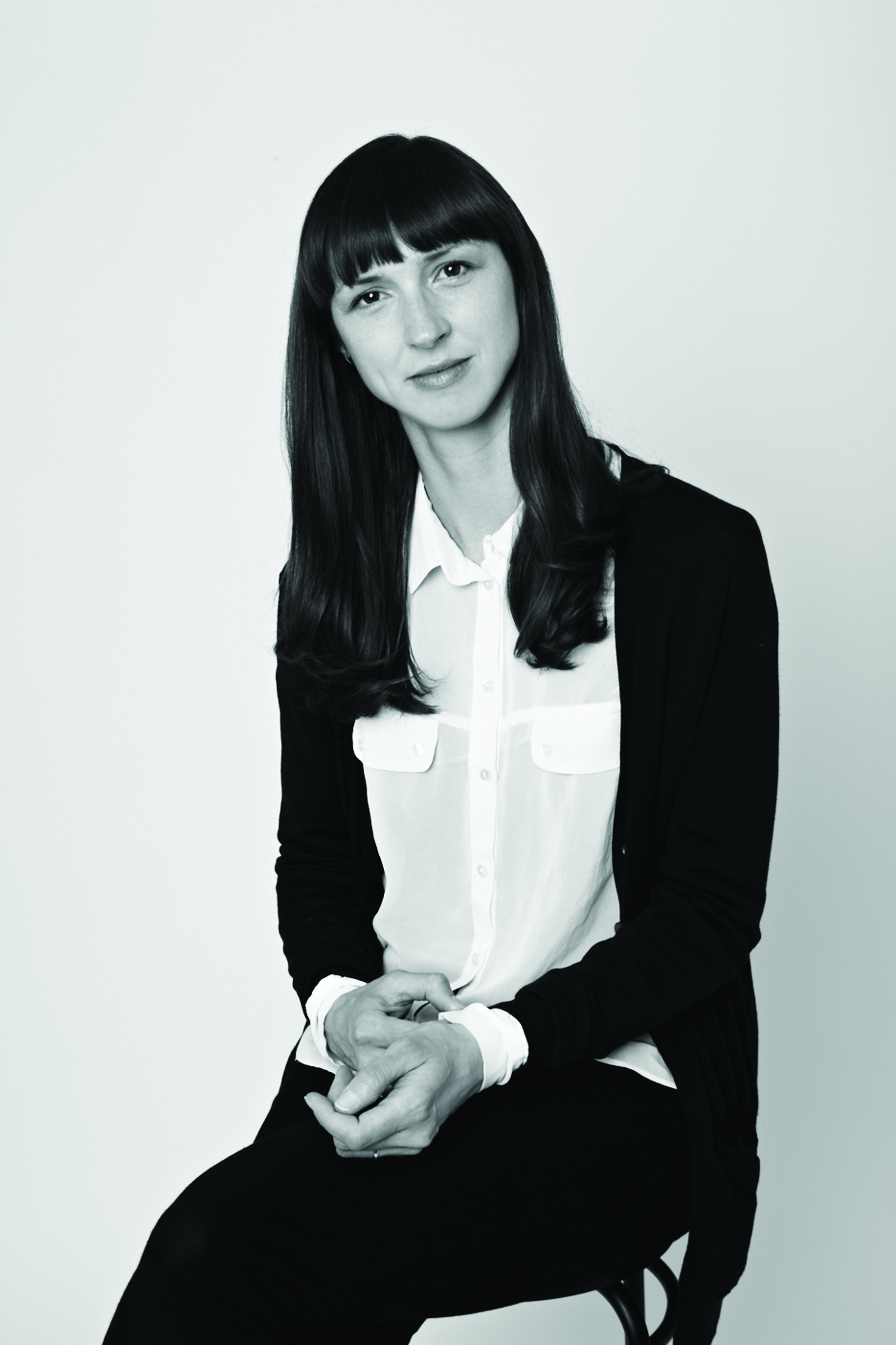 Universal Design Studio is an award-winning architecture and interior design practice based in London, working internationally with clients on boutique hotels, restaurants, retail spaces, galleries and cultural institutions.
Founded in 2001 by Edward Barber and Jay Ogersby, the studio is Co-Directed by Hannah Carter Owers and Jason Holley, offering a bespoke approach for each client, rich in intellectual rigour and vibrant with creativity.
To coincide with our retail design feature, we turned to the team at Universal, specifically Co-Director Hannah, to ask about the nuances of retail design, how retail has moved on in terms of its creative expression and the technologies that drive the industry.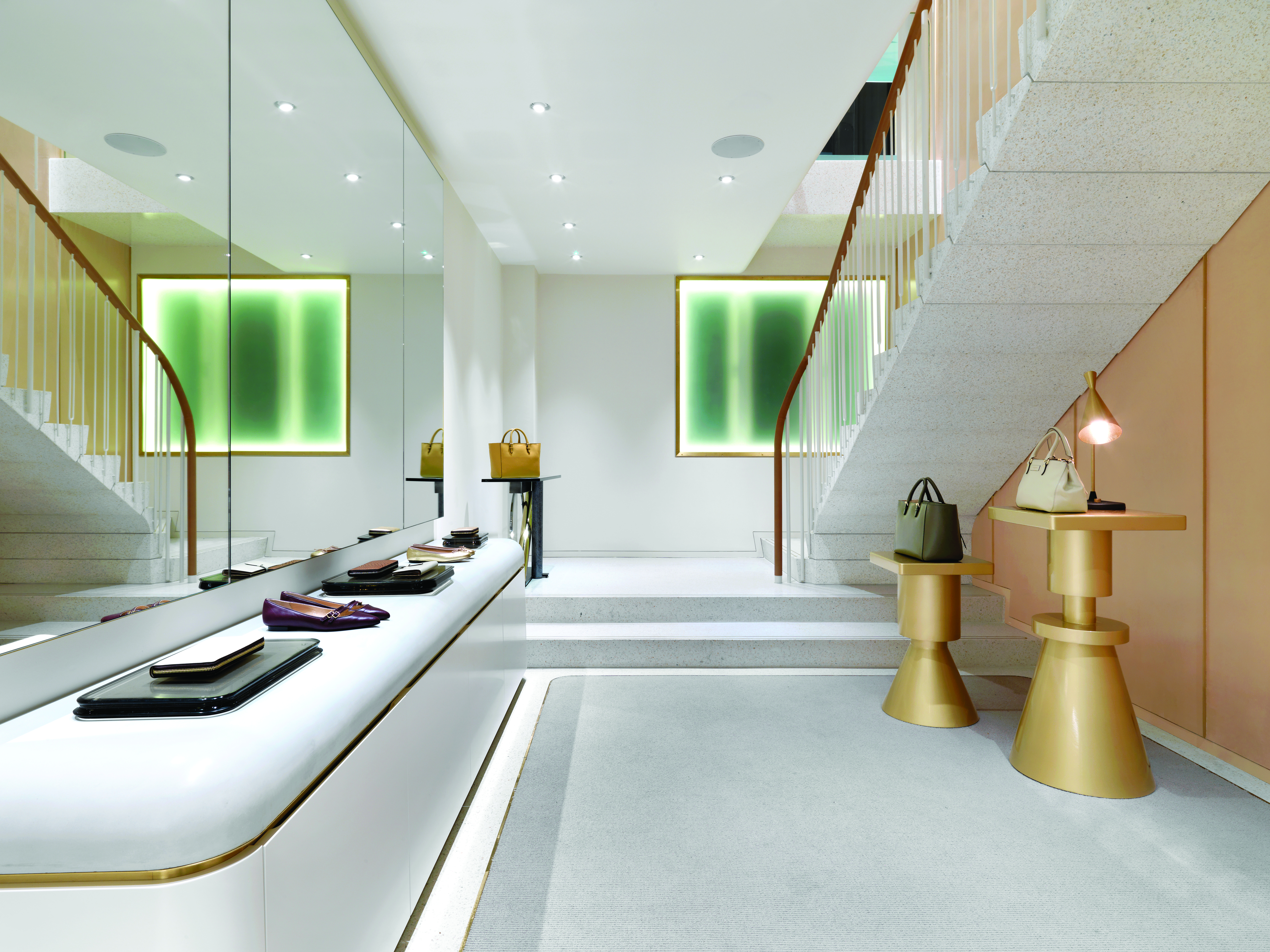 What makes retail design unique to other forms of design?
We design retail stores, airline lounges, hotels, headquarters, museum exhibitions and art fairs. These days we find more similarities than differences between sectors, from the desire to create engagement and a sense of experience to the blurring of categories and expectations of end users. Across most of these sectors and especially in retail, the main consideration is the relationship between space and use, design and functionality.
How have expectations, both client and consumer, changed with regards to retail and the level of design demanded?
Nowadays, the bricks and mortar shop is just one facet of the retail experience a brand can offer. We now have to consider all of the ways people can engage with a brand before defining the physical retail proposition.
This also means that brands are typically investing across a number of channels and platforms and budgets need to be shared. This means that designers have to work harder to create unique interiors with less. Making spaces attractive for sharing on digital platforms like Instagram and Snapchat is also currently a high priority for designers.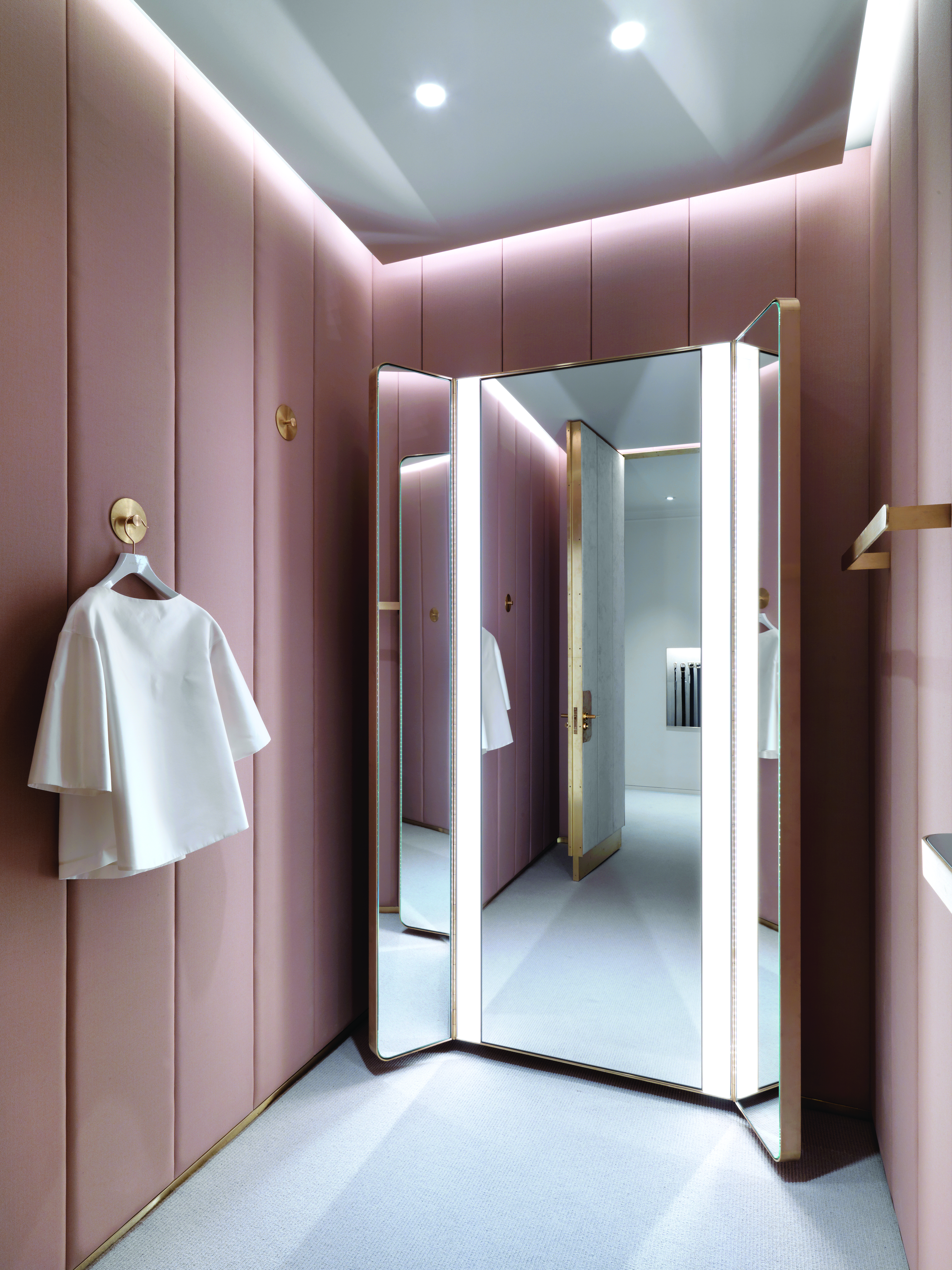 What are your key considerations when embarking on a retail design project?
Many things: the aspirations and ambition level of our client and who our client really is, especially when working with large tiered corporations. There are questions we need to take into account when working on a new project like, do we need to lead the research phase or are they coming to us having done their homework? What type of visual material does the client respond to? How we communicate with our clients and how we express and illustrate our design work changes from project to project.
What do you like the client to be able to tell you at the outset?
On the one hand you want to get them really enthusiastic and excited about the project ahead, on the other you need to manage expectations and as diplomatically as possible align programme, budget and brief. Not always easy!
Do you get involved with site selection as well as design?
We often get asked to test sites with quick feasibility studies. Often clients come to us as they are nearing the end of negotiations on properties and get us to do a last sense check.
You have experience with a wide variety of brands, do you have brand specifications for the type of brand youíll work with, or is the challenge of something new and unknown an exciting factor for you as designers?
If a brand has real ambition and energy to do something new, unique and relevant then we are usually interested. We like to keep a good mix of projects in the studio too, so often we will assess a new project in the context of what else we are working on.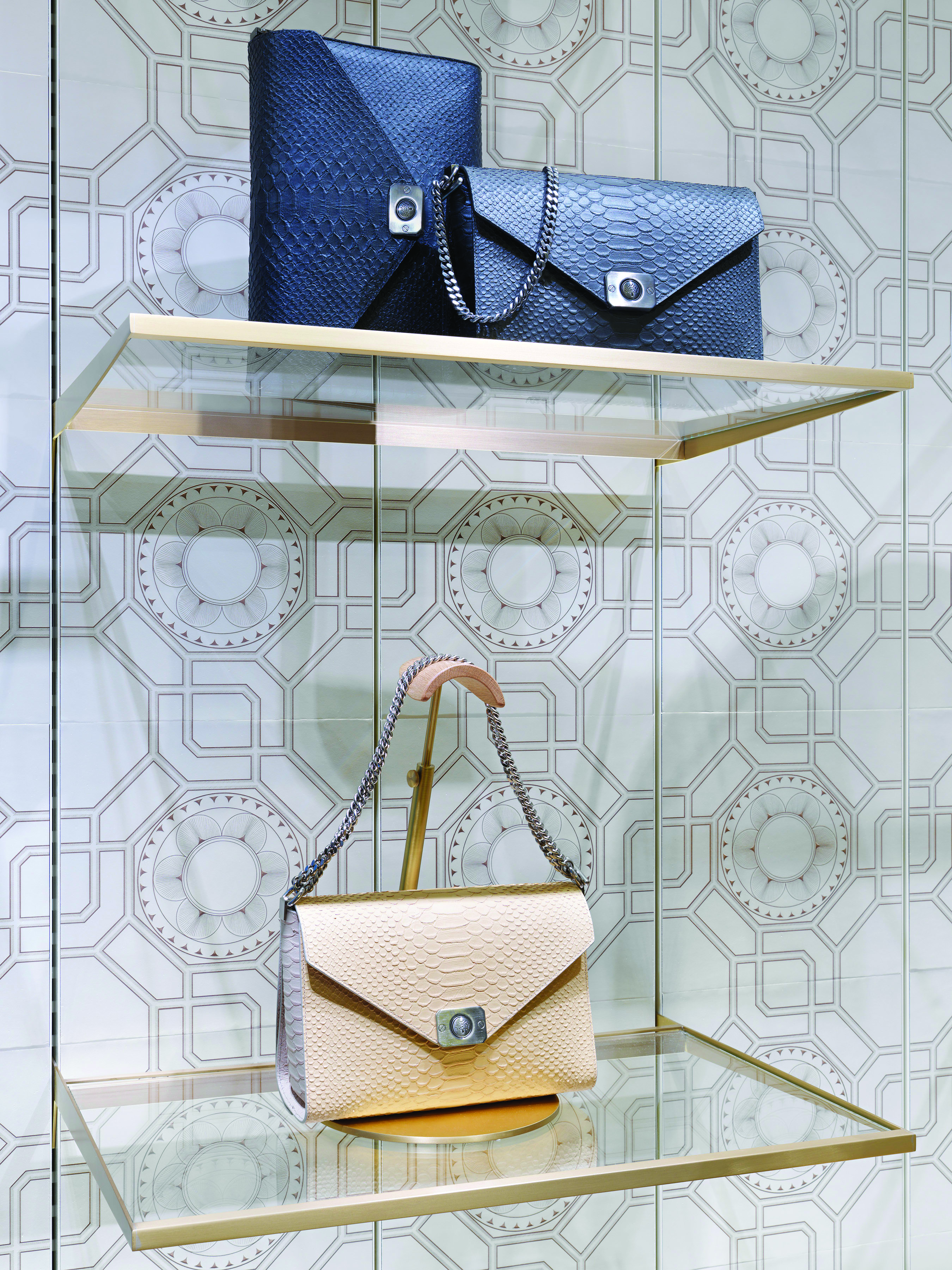 How has retail design evolved in the last 10 years?
10 years ago Apple began using the hand held payment system in their stores so that a single member of staff could deliver end-to-end service at any point. We have seen a host of technological developments since then, but itís really only in the last few years that we have seen retailers start to rethink the norm in terms of retail design. Social media and the boom in online retailing have changed both the transactional and experiential considerations for any brand wanting to open a store.
For a project like the Mulberry Store on New Bond Street, how do you assign your team? How many team members would be involved and what are the processes you go through?
For the Mulberry Bond Street project we had a small core team of architects and interior designers from Universal and we worked closely with Max Fordham on the environmental design (a key driver for the concept), as well as the people making some of the specialist elements (eg the crafts people who created the dry stone wall and artist Jonathan Ellory who created the bespoke brass discs inset into the concrete floor). At the time we had a creative client team who were happy to be involved early on in developing the narratives behind the store design.
We are used to working within quite large or complex networks of clients, collaborators and consultants which usually means running the design process through a series of hands-on workshops where we research ideas, hold field trips, create mock-ups and models and invite specialists to come and talk to us. How do we assign our own team members? It usually comes down to chemistry, skillsets and budget. We have a deep pool of talent with a broad range of skills and experience in the studio – every team is bespoke to the project needs.
How and where do you source your materials, textiles and architectural ironmongery for such projects?
All over. It really depends on the location of the project. Itís nice to keep as much local as possible.
Do you design bespoke pieces or work with selected professionals to create pieces for each retail space?
Ideally we would design everything bespoke everytime. We certainly have the skills within the studio to do so, but so often budget and programme mean that we have to shortcut on certain elements. Retail tends to work at such a fast pace. We usually have more time on hotel projects to design bespoke furniture, door handles, lighting and more. The bespoke doorhandle we created for the Ace in Shoreditch was a collaboration between a bike-maker and a foundry. The drystone wall in Mulberry Bond Street was a collaboration with a dry stone wall master and the M&E contractor who built the specialist kit that turned the wall into a passive heating and cooling system for the store. We get to work with some really diverse craftspeople and specialists
Do you have any more retail project in the pipeline that you can divulge?
We have two large-scale luxury department store projects in Europe upcoming – details concerning those will be announced early next year.
Whatís next for Universal Design Studio?
Our third Frieze Art Fair is on in Regentís Park, London in October. A luxury hotel in Stockholm opens in March 2017, alongside a host of other hospitality, residential and workspace projects.
www.universaldesignstudio.com†|†Images:†Headshot courtesy of Alisa Conman