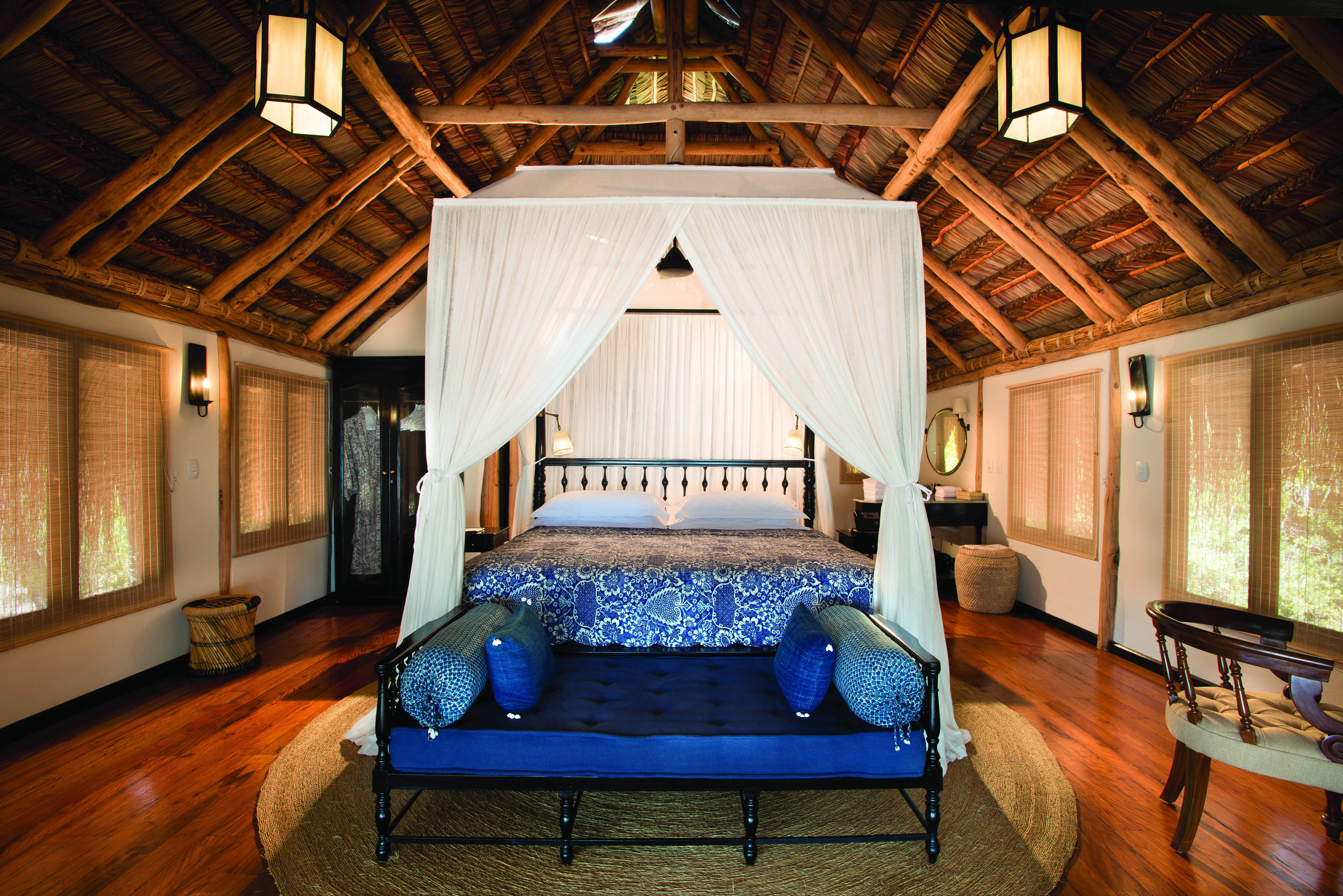 Michaelis Boyd Associates recently completed the redesign of Benguerra Lodge, a luxury beach retreat on an unspoilt island in the Indian Ocean in 2015. The project involved the complete renovation and modernisation of an existing lodge on Benguerra Island, the second largest island of the Bazaruto Archipelago in Mozambique. Elements of traditional local construction, including thatched roofs, reed walls and a timber structure, have been combined with modern design to create comfortable and stylish spaces that remain cool in Mozambique's hot weather.
In renovating the existing lodge, which had become tired and rundown over the years, Michaelis Boyd embraced the rich and complex heritage of the island.
Working alongside interior designer Marguerite Louw, traditional Mozambican crafts and materials were selected to sit side by side with elements of Portuguese colonial design, such as richly patterned fabrics or handmade terracotta tiles. Michaelis Boyd's approach to the project focused on maintaining and enhancing the local environment and wildlife.
The main building of the lodge is a dramatic timber-framed structure thatched with majeka. Internally this building hosts a bar, reception, and a beach shop. With its huge simbiri beams and tall thatched roofs, the main building is near hidden from most angles by the density of the bush. In front of it there is a small clearing that forms an open garden area. The bush encroaches on it from the sides, and several huge Ficus trees provide shade from the sun for breakfast and lunch.
michaelisboyd.com | Photography by Dook / Luke Rowett