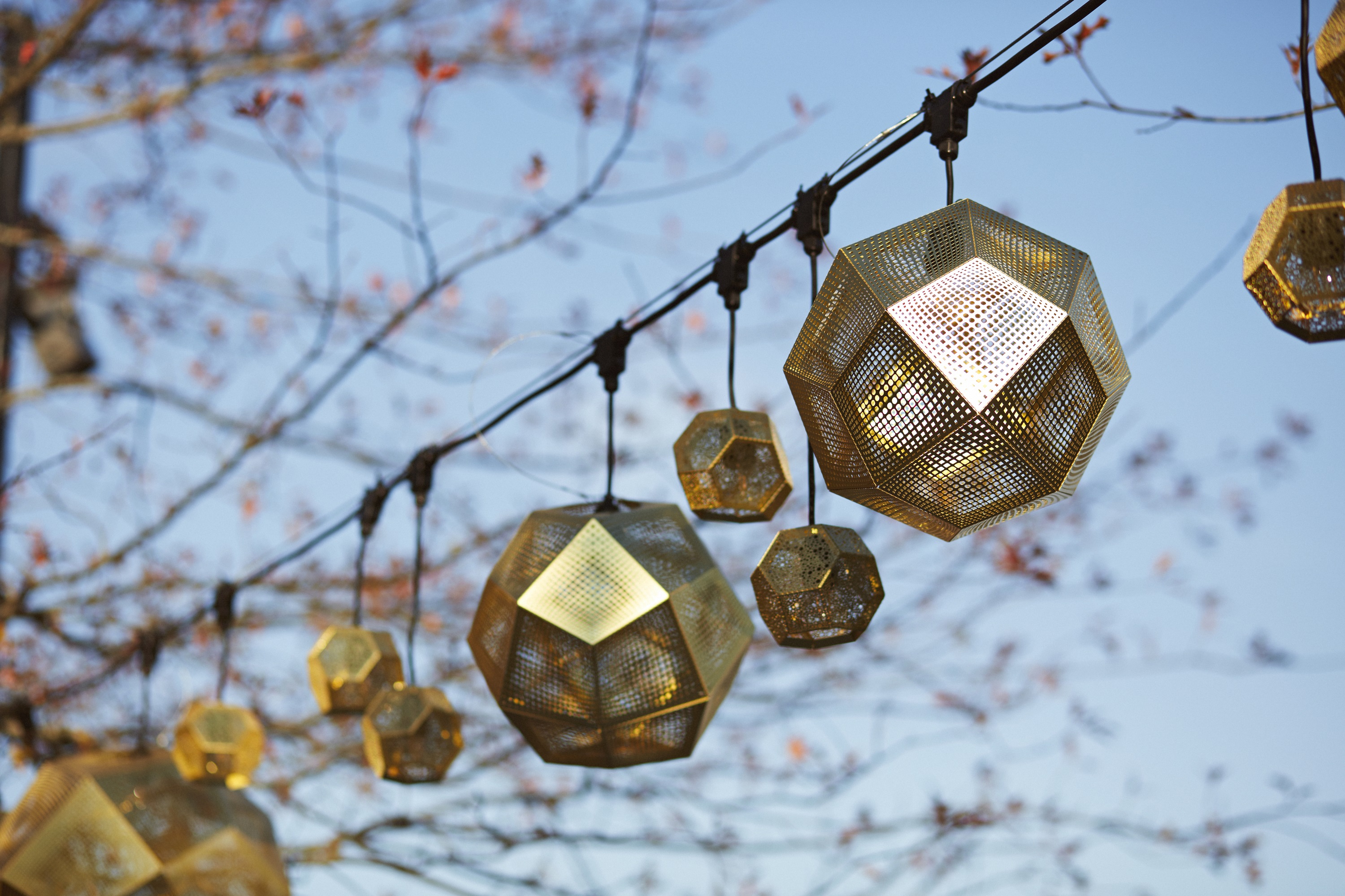 Tom Dixon, the internationally acclaimed British designer, has been commissioned to design a spectacular and festive suspended light installation in the welcome lane of Television Centre, the former home of the BBC in London's White City.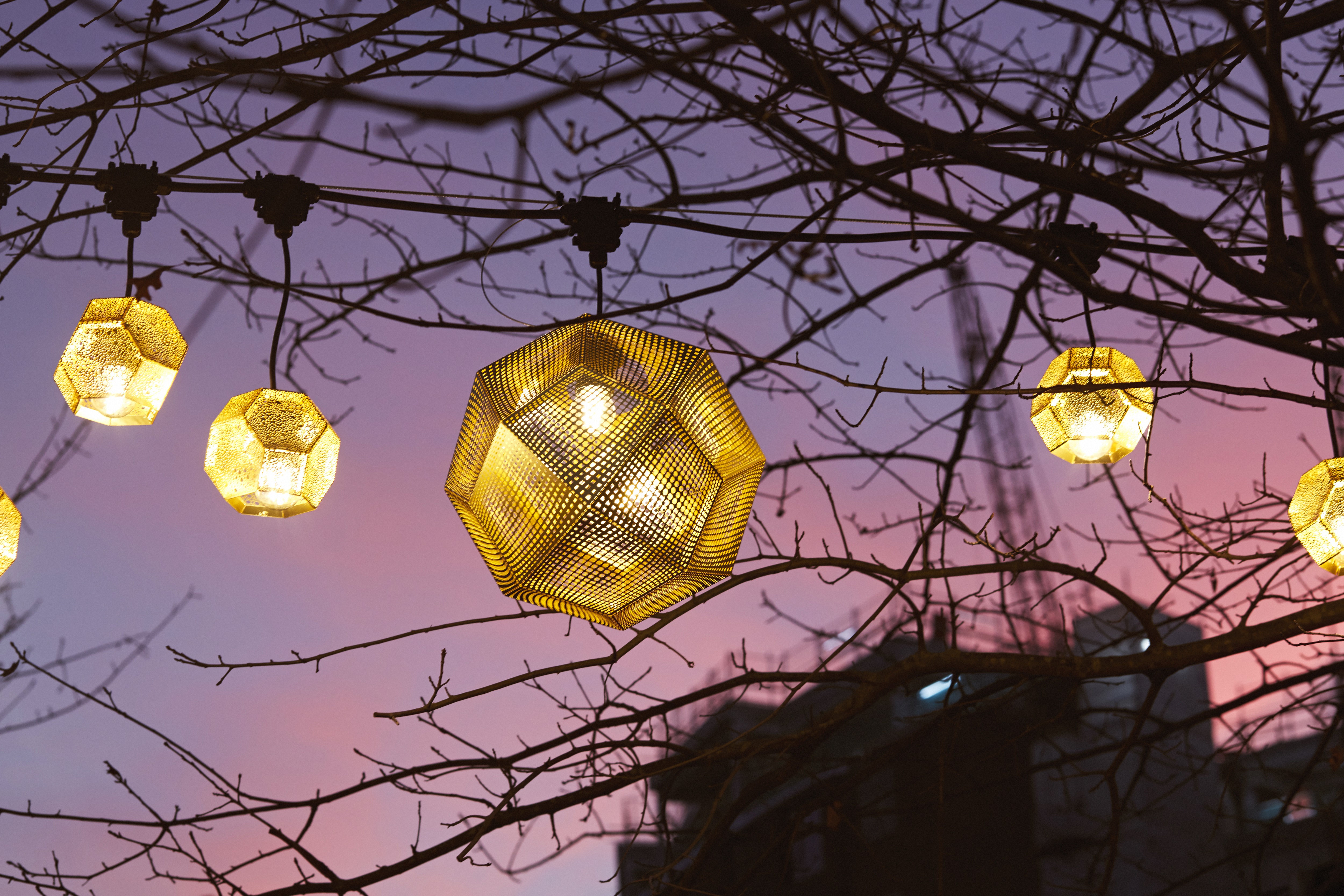 The lights were switched on Thursday 1st December 2016 when the public was able to pass beneath the work, which sits in a newly landscaped area off Wood Lane.
Eleven strings of lights, complete with 160 hanging geodesic brass pendants, are suspended between a pathway of bare-branched trees and theatrically illuminate the area.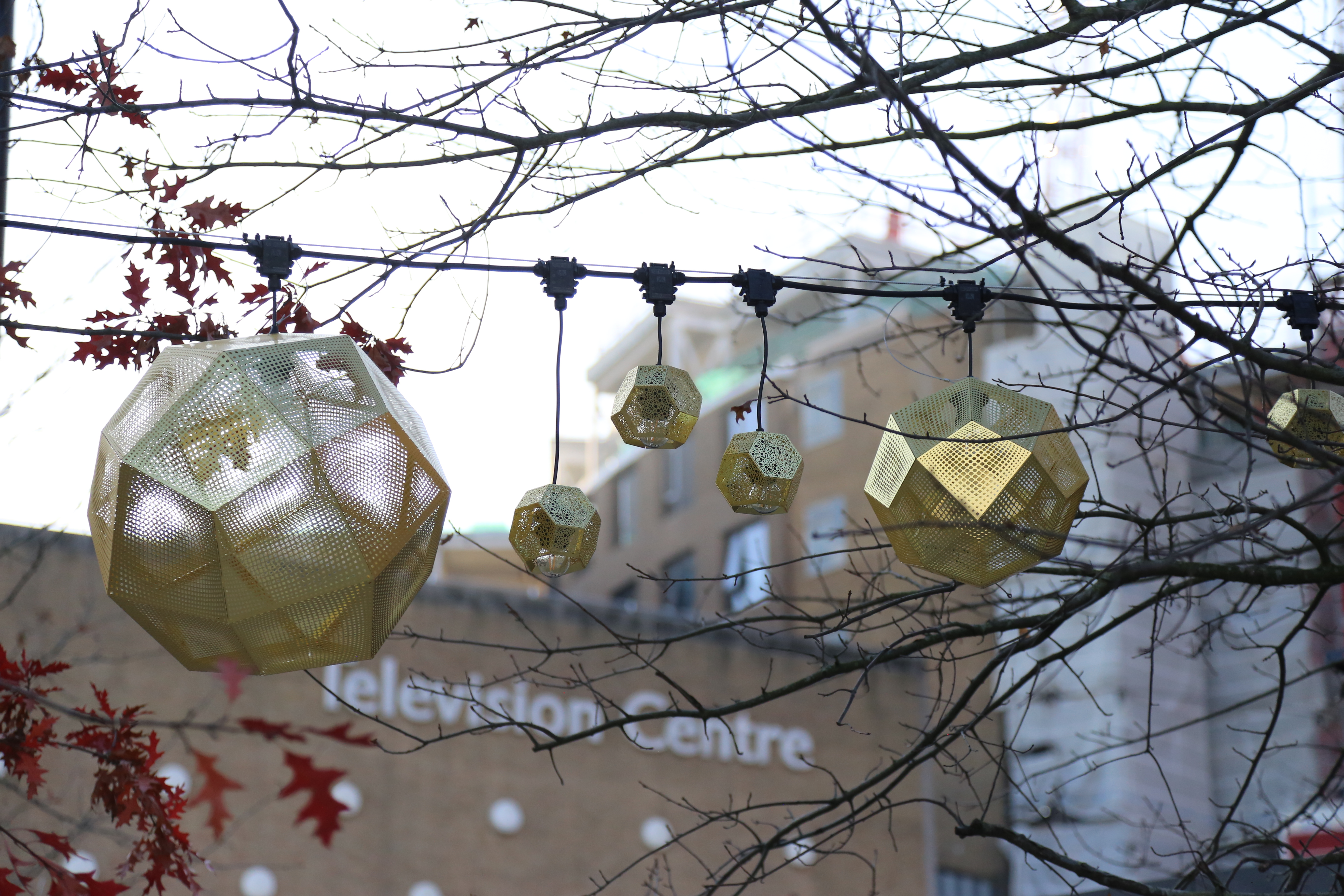 Tom Dixon, who was born and raised in West London, close to Television Centre, has designed each pendant using intricately etched and patterned razor thin brass sheets. These structures belong to his iconic Etch family of designs, which cast a complex web of shadows when illuminated.
Television Centre's welcome lane, which was the gateway for every visitor to the BBC until 2013, is now accessible to the public for the first time following re-landscaping by AHMM and Gillespies. A series of street food vendors will also take residence this December, offering a destination for visitors to the area and the local community.
Tom Dixon has been commissioned by White Noise, a live research project about urban change based in White City, and Stanhope to conceptualise and complete the installation.
Alistair Shaw, Managing Director of Television Centre, said: "We are thrilled that one of the UK's finest industrial designers, and one of our close neighbours, is to enliven our welcome lane with this striking light installation. We hope that the public enjoy the work, truly a beacon for White City and one of the first symbols of the positive change that Television Centre's opening up will bring to the area."