RPW Design presents its extensive refurbishment of the five-star resort, Fairmont St Andrews.
The highly anticipated refurbishment was revealed in early September 2016 and included a complete re-design of the hotelís Atrium, incorporating a bespoke 60m long ceiling sculpture by award winning artist George Singer, a new restaurant and the Kittockís Den Bar.
The creative process behind RPW Designís renovation has been influenced by the history and landscapes of St Andrews, with upholstery and fabrics selected from revered Scottish companies such as Andrew Muirhead and Bute Fabrics. Bute, based on the Isle of Bute off west coast of Scotland provided a number of richly textured fabrics in the scheme influenced by the islands scenery.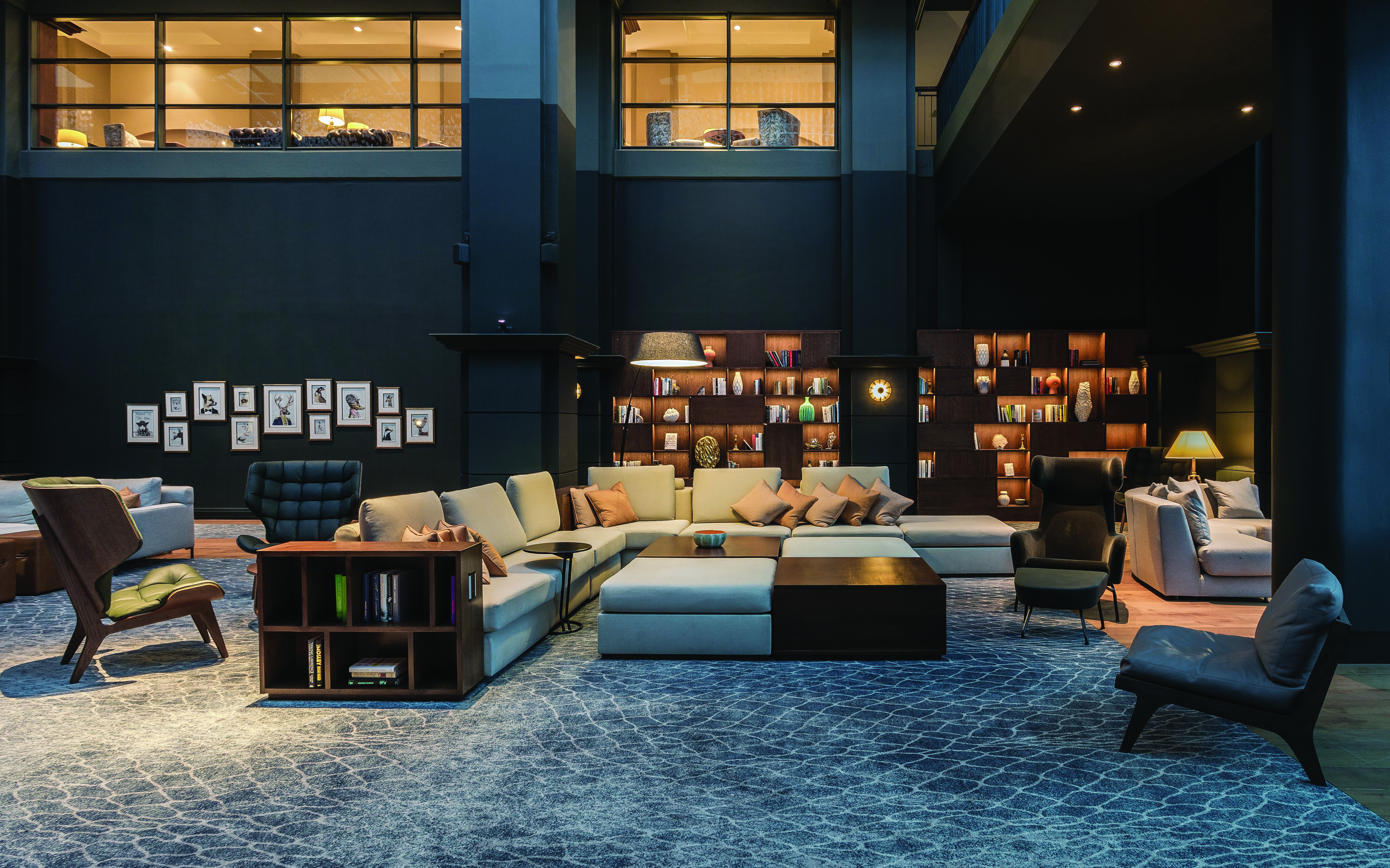 Observing the scale of the atrium, which is roughly 60m long and 15m high, with full height windows on one side overlooking the North Sea coast, RPW knew this would be the most challenging area in the hotel to re-design. To transform this voluminous space into a more inviting and human-scaled space, a mixture of natural hued finishes was introduced to the surfaces, including bespoke carpet, timber floors of different patterns and a rich earthy green wall colour and bespoke printed velvet wall drapes. The introduction of eclectic furniture styles and arched decorative lamps, created a softer more inviting atmosphere.
Inspiration for the design concept was drawn from the rich and varied landscape surrounding the property. The surrounding fishing villages also created a great starting point for the textures, patterns and themes within the carpet designs and artworks.